Associate General Counsel : District of Columbia, Maryland, Pennsylvania, Virginia, West Virginia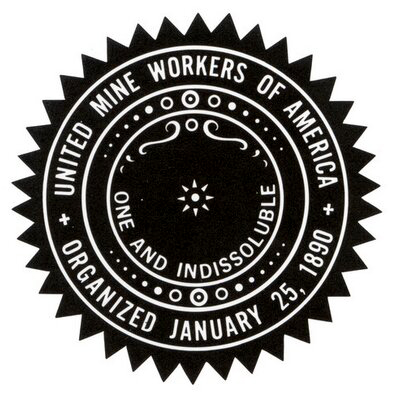 UMWA
United Mine Workers of America
Associate General Counsel
Based in Triangle, VA
(in the Washington, DC metro area)
The United Mine Workers of America is looking for an experienced lawyer to fill an Associate General Counsel position in the Union's Legal Department. The Associate General Counsel will represent the UMWA in Federal Court in litigation to enforce collective bargaining agreements and arbitration awards, and litigation involving the provision of health benefits. You will be required to draft pleadings, conduct discovery and research and draft legal memoranda and briefs.
The Associate General Counsel will also represent the UMWA before the National Labor Relations Board and in proceedings under the Federal Mine Safety and Health Act of 1977 to enforce compliance with mandatory safety and health standards in UMWA-represented mines.
As a member of the UMWA's Legal Department you will be called upon to provide counsel to the Union's elected officials as well as the Union's district and local representatives. This may involve interpretation of collective bargaining agreements and internal union governing documents as well as being involved in the Union's organizing efforts. The Associate General Counsel will also assist in negotiating term and mid-term collective bargaining agreements.
The position is litigation heavy and will prove to be the right fit for a self- starter who has the experience and desire to litigate cases from the first chair for a historic and progressive labor union. Partial telework is available. Salary is commensurate with experience.
Applicants should have labor law experience and should have a developed knowledge of the LMRA, NLRA, LMRDA, and with an understanding of FMSHA, WARN, and FMLA.
UMWA staff benefits include the following: Group health and dependent coverage, accidental death and dismemberment, disability, dental and vision care and generous vacation and sick/personal days.
The UMWA was founded in 1890 and has a rich, progressive history of advocating on behalf of coal miners and workers in the nation's coalfields. Today, in addition to coal miners, the UMWA represents manufacturing workers, clean coal technicians, health care workers, corrections officers and public employees throughout the United States and Canada.
To Apply
Please submit a cover letter including the specific skills that you can bring to the UMWA's Legal Department, résumé, references, transcript, and two writing samples to UMWA General Counsel Kevin Fagan at: kfagan@umwa.org.
WHEN APPLYING: Be sure to indicate that you saw this information at UNIONJOBS.COM.
Job Posting Courtesy of UnionJobs.com