Temporary Organizing Coordinator – Six-month Assignment : California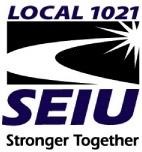 SEIU Local 1021
Temporary Organizing Coordinator
Six-month Assignment
Based in Oakland, CA
SEIU Local 1021 is seeking an experienced organizer to manage organizing drives on a temporary basis. The assignment is for six (6) months and is a remote position but may require some travel to California.
Under the direction of the Deputy Director, the Temporary Organizing Coordinator is responsible for assisting in the development and implementation of the Local's organizing plan and the supervision of assigned staff and/or organizers, with the goal of providing strategic guidance to the union in its various campaigns, which includes the development of organizing activities. In the capacity of supervising staff, responsible for day-to-day supervision, coordinating staff development of all organizers, monitoring, training, and has the authority to recommend and implement discipline. Make recommendations on assignments based on staff development needs.
EXAMPLE OF DUTIES:
Develop and implement all aspects of work plans for assigned organizing campaigns;
Develop and implement staff development plans;
Supervises assigned staff;
May serve as primary spokesperson in organizing campaigns;
Conducts training(s) for staff and leadership;
Implements legal, community and political strategies;
Oversees the development of a coordinated communications during organizing campaigns;
Other related work as assigned.
SKILLS, APTITUTE AND COMMITEMENT:
Strong labor organizing experience.
A commitment to building long-term power for working people.
Interview skills and experience.
Willingness to work long hours and sometimes irregular hours.
Understanding of government policy.
Ability to address public boards and commissions to advocate for the union's issues.
Ability to explain information to a variety of audiences, in spoken and written form.
Ability to think strategically as well as analytically.
Familiarity of databases and work-processing programs.
This position requires a strong commitment to the labor movement, social justice issues and working within a diverse community of others committed to the same principles of the Union.
EXPERIENCE: Strong knowledge and experience in union internal and external organizing in the public sector, which includes health care, schools and local government; and private sector/non-profit industries.
Knowledge of organizing campaign strategies and their application.
Five (5) years of experience developing and leading union organizing campaigns.
Experience in the legal, political, economic and industry forces that impact organizing campaigns.
Knowledge of labor laws relating to private sector and non-profit industries.
Knowledge and experience in the supervision of workers.
Experience in organizing, development and mobilization of workers.
Experience in lobbying elected and appointed officials.
Experience working with community organizations.
Ability to demonstrate self-motivation, initiative, critical thinking skills, responsibility and productivity.
Skills in the motivation and development of others.
Skills in written and verbal communications.
TO APPLY:
E-mail a detailed résumé, cover letter, and the name, address, and phone number of three references to HR Coordinator, SEIU Local 1021; 447 29th Street Oakland, CA 94609 to jobs@seiu1021.org. No phone calls please.
AFFIRMATIVE ACTION EMPLOYER
Hiring: We are committed to hiring staff who reflect our membership and model the unity and equity that we seek to create in our country. For example, women, LGBTQI, people of color, and immigrants are strongly encouraged to apply.
Equal Opportunity Employer: SEIU Local 1021 is an equal opportunity employer and encourages applications from qualified candidates of all races, ethnicities, ages, sexes, sexual orientations, marital statuses, religions, or who have a disability. Local 1021 is committed to ensuring fair treatment of applicants and employees and actively enforces policies against discrimination and sexual harassment.
WHEN APPLYING: Be sure to indicate that you saw this information at UNIONJOBS.COM.
Job Posting Courtesy of UnionJobs.com