Political Action Specialist – Property Services Division : Washington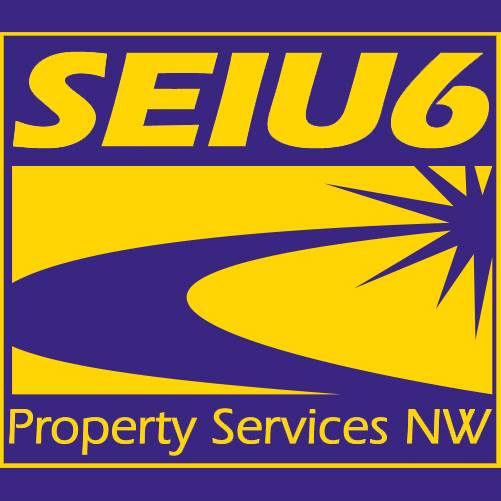 SEIU6 Property Services NW
Political Action Specialist
Property Services Division
Based in Seattle, WA



(Seattle/Puget Sound Area)
Political Action Specialist – Seattle/Puget Sound Area
Political Action Specialist – Representative/Property Services Division
Seattle, Washington
SEIU 6 Property Services NW represents over 9,000 united, working women and men throughout Washington State. SEIU6 members work in airport passenger services, janitorial, and security. Through organizing and collective power, SEIU6 members continue to raise the standards for working families across the state, in both our workplaces and our communities.
SUMMARY: SEIU6 Property Services NW is seeking an ambitious, strategic and collaborative Political Organizer. This position is a vital member of our team and empowered to create and implement member leadership development programs through a political framework and community involvement. Working families are under attack, whether for their race, immigration status, socio-economic status or their personal identity orientation, we are looking for a creative, analytical organizer unafraid to take on new challenges. The position will also work closely with our union and community allies to support broader campaigns for social, racial, climate and economic justice.
As a union we recognize we cannot win economic justice without racial justice. In order to build power for frontline workers we have committed to applying a racial justice lens throughout our union's work and this position will play an integral role in how we advance this work in the political and policy arenas.
JOB DESCRIPTION: Political Action Specialist performs a wide range of duties, which may include:
Identify, recruit and develop members for leadership roles in the Union and community.
Design, manage, and implement programs for community collaborations; inter-union coalitions; for external campaigns, political candidate endorsement processes etc.
Propose and coordinate policy development.
Lobby and create lobby trainings, tools and opportunities for members with federal, state and local decision makers.
Regularly attend meetings and coordinate with community organizations, plan solidarity events, and maintain good ally relationships.
Staff local union political endorsements, including working with members to develop endorsement trainings, questionnaires and interview questions
Execute and oversee membership based, small donor fundraising through the Union's Worker Power Fund PAC.
Work closely with the Communications Department on message development and public events.
Other related duties as assigned.
DESIRED EXPERIENCE:
At least 2 years of political, community or union organizing experience.
Proven commitment developing leaders and using grassroots organizing to win electoral or issue campaigns.
Demonstrated ability to manage multiple competing priorities and prioritize appropriately.
Strong personal commitment to racial equity; experience applying a racial equity lens to campaign development is desired.
Fluency in a language other than English and working alongside communities of color and/or immigrant and refugee communities is strongly preferred.
JOB QUALIFICATIONS: Ability to work independently but also as part of the SEIU6 Team; Self-starter; effective oral and written communication skills; ability to work well with diverse people and communities; basic computer literacy; willingness to work irregular and sometimes long hours and weekends; organizational leadership experience required; and ability to exercise a high level of judgment. Driver's license and car (with insurance) required.
*** COVID-19 precautions and adherence to public health guidelines will be followed throughout the pandemic.
Remote work will be utilized. ***
COMPENSATION: SEIU6 offers a competitive salary commensurate with experience, and a generous benefit package.
SUBMISSION INSTRUCTIONS: Submit by email a cover letter explaining why you are interested in this position and why you believe you are qualified; a current résumé with three job references; and a short writing sample by April 26, 2021 to:
Attention: Jorge Dueñas
E-mail to: jduenas@seiu6.org
SEIU is an equal opportunity employer. We value diversity and an inclusive culture. People of color, womxn and LGBTQX candidates are urged to apply.
SEIU6 is an active member of Service Employees International Union, the nation's fastest growing labor organization with 2 million members. SEIU is on the cutting edge of progressive activism, building the power of low-wage workers, and engaging in larger social issues such as healthcare, housing, and immigration.
WHEN APPLYING: Be sure to indicate that you saw this information at UNIONJOBS.COM.
Job Posting Courtesy of UnionJobs.com