Civic Engagement Relational Organizer : Georgia, Michigan, North Carolina, Texas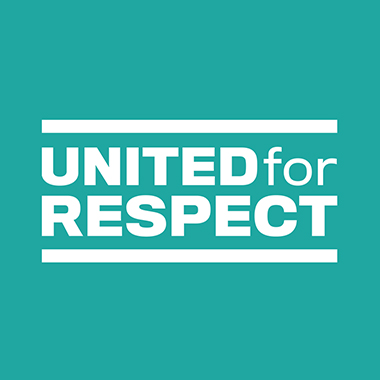 United for Respect
Civic Engagement Relational Organizer
Remote
United for Respect is seeking motivated, dynamic Relational Organizers to join our team. Our campaign is seeking to grow the leadership of low wage workers by empowering volunteers, activist leaders, and supporters to organize their communities around local and national campaigns. Relational organizers are responsible for empowering volunteers and supporters to engage and organize their own personal networks (friends, family, neighbors, colleagues, etc.) in order to win for working families and hold elected officials accountable.
We encourage you to apply for this position if you are excited about direct volunteer empowerment and are passionate about investing time and resources into deep organizing and training. The ideal candidate excels at relationship-building, interpersonal communication, and leadership development.
About UFR
UFR is a national organization building an industry voice of working people working for the country's largest corporations. Through scaled leadership development and base-building, UFR's growing network is challenging major corporations and policymakers to provide family‐sustaining jobs for all working people. We leverage technology — social media and our digital platform, WorkIt — and bring the workforce into a shared community of support and advocacy.
This position is housed in the Political and Policy department at United for Respect.
Essential Duties:
Help manage and drive metrics with organizing staff
Work in coalition with organizational partners in state
Identify, recruit, and support volunteer leaders
Recruit, train and develop teams of volunteers
Build meaningful relationships with volunteers and supporters
Organize events and mass meetings
Identify supporters in assigned regions
Use digital tools to support organizing on the ground
Motivate volunteers to meet voter contact goals
Other duties as assigned.
Qualifications:
At least 2 cycles of electoral work, 1 cycle of relational organizing strongly preferred
Ability to multitask, create and achieve goals, meet deadlines and creatively solve problems
Proficiency using digital tools
Excellent interpersonal skills and listening skills
Ability to manage multiple projects simultaneously
Strong willingness to learn and adapt
Ability to take feedback and implement changes in real time
Strong organizational skills and attention to detail
Preferred Qualifications:
Experience working or volunteering on electoral, union, or community organizing campaigns
Salary Range: $4000/monthly, plus $500/monthly healthcare stipend. This position is temporary with a contract through November 30.
UFRis an equal opportunity employer with a commitment to equity. People of color, women, and LGBTQI candidates are encouraged to apply.
Location: North Carolina, Michigan, Georgia, Texas (remote)
If you are interested in applying for this position, please apply HERE.
WHEN APPLYING: Be sure to indicate that you saw this information at UNIONJOBS.COM.
Job Posting Courtesy of UnionJobs.com