Environmental Organizer : Pennsylvania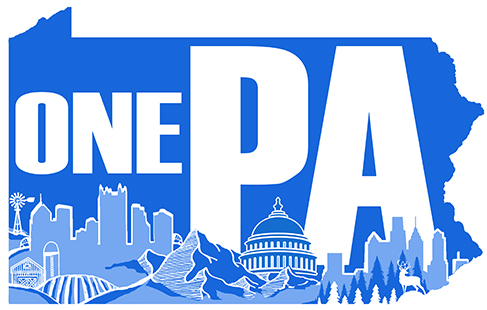 One Pennsylvania
Environmental Organizer
Based in Pittsburgh, PA
Salary: $48,000-$56,000
About One PA: One PA is a statewide base building organization that promotes economic justice with a racial justice analysis. Together, we fight for social justice and tackle the racial, gender, and economic inequality that holds back working families. We campaign for good jobs, strong and healthy communities, and corporate accountability. We believe justice is inclusive – interconnected – and that we only win together. Our motto is to Follow the money, Confront the power, and Make the change.
About the Position: One PA is seeking a full-time Environmental Organizer to create new leads, follow up with neighborhood leads generated by our canvass team, recruit members, build geographic chapters, and develop leaders who identify local issues and direct successful issue-based campaigns throughout Allegheny County and surrounding areas.
Duties and Responsibilities: Environmental Justice Organizers perform a wide range of duties focused on empowering people most impacted by our economic system and its environmental policies. In a typical campaign, an organizer…
Identifies, recruits, and trains leaders to help lead the campaign
Builds membership and creates popular and political education curriculum
Creates positive relationships with member leaders and activists
Plans and executes large member actions (actions, rally, etc.)
Mobilizes members (House Calls, Lobby Day, Meetings, Door Knocking)
Accurately record conversations, assessments, and follow-ups with member leaders
Maintains and updates various campaign lists and data systems
Charts and analyzes membership and community involvement
Work fluidly in a team where you are sometimes a leader and sometimes a follower.
Qualification:
A demonstrated commitment to social and racial justice issues and understanding of challenges facing communities of color, immigrant communities, and poor and working class families;
Excellent communications skills;
Ability to show leadership in large and small groups;
Independent and strong leader that is able to drive projects and programs to completion in a fast-paced environment;
Ability to work within a coalition of diverse organizations and partners;
Some experience working on environmental justice issues;
Successful track record of working in diverse communities and with grassroots organizations;
Results focused and organized;
Self-motivated – proven ability to work independently;
Proficient computer skills;
Willing and able to work in a team where roles are fluid;
Willingness to work long and irregular hours (45 hours a week regularly and able to flex up to 60 hours per week).
It is critical that all applicants are ready, willing and able to work with people from diverse backgrounds and cultures, and challenge people to take strategic risks to make change.
Travel: Owning and operating a car is required, willingness to travel and the ability to competently navigate the city with activists are required. Occasional in state travel is required, opportunities to travel across the country for leadership development, training, or with members can be reasonably expected. One PA provides mileage reimbursement at the Federal rate, per diem and lodging when working away from home.
Compensation: Competitive salary ($48,000 – $56,000) and benefits package includes fully paid health insurance, optional 401K with generous employer match. Professional development opportunities. Generous paid time off allowances.
Location: This position is based in Pittsburgh, Pennsylvania. One PA is a statewide organization that leads on our issues nationally, occasional travel can be reasonably expected.
To Apply: Send a résumé and cover letter explaining your interest to Angel Gober at: angel@onepa.org. Please include the word Organizer in the title of your email.
Equal Opportunity: One Pennsylvania is an Equal Opportunity Employer. Women, LGBTQIA people, and people of color are strongly encouraged to apply. Strong preference for applicants who come from a directly impacted community.
One Pennsylvania is an equal opportunity employer. We do not discriminate against or tolerate harassment of any employee or member because of race, color, religion, creed, sex, age, national origin, ancestry, sexual orientation, gender identity or expression, marital status, physical or mental disability, any other basis prohibited by law, or protected activity under the anti-discrimination statutes.
WHEN APPLYING: Be sure to indicate that you saw this information at UNIONJOBS.COM.
Job Posting Courtesy of UnionJobs.com