Dislocated Worker Program Assistant : Oregon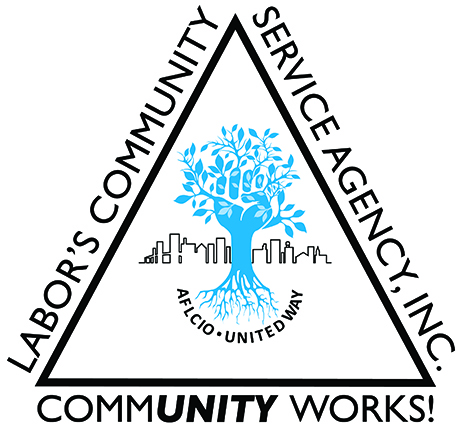 Labor's Community Service Agency, Inc.
Dislocated Worker Program Assistant
Based in Portland, OR
Career Opportunity: Request for Job Applications
Position Title: Dislocated Worker Program Assistant
Reports To: Executive Director, Labor's Community Service Agency
Status and Duration:
Part time (20-25 hrs. per week). Potential to build additional hours, dependent on future funding.
Flexible schedule and work from home negotiable.
Occasional nights/weekends required, although infrequent.
Starting Salary:
$24.48 hourly with specified contractual wage increases over time.
This position is represented by the Office and Professional Employees International Union (OPEUI), Local 11 and offers comprehensive Union negotiated benefits, including:
Health & Welfare, Dental, Optical and Prescription Drug Insurance
Retirement Plans; 401k & Pension
Paid Holidays, accrued vacation and sick leave
Specific information regarding the benefits are covered in the Labor Agreement
Résumé Must be Received by July 17, 2020 at 5 p.m., or until position filled.
Labor's Community Service Agency has been a champion for the health, well-being, and stability of Oregon & SW Washington working families and individuals for forty-five years. We seek a program assistant for the Dislocated Worker Program "Rapid Response" to provide services to workers and their families during layoff transition. Qualified candidates must demonstrate experience communicating effectively and empathically one-on-one with laid off workers, groups of workers in transition, and Union representatives, as well as execute outreach on social media and traditional networks. The ideal candidate will be a self-starter who works well independently as well as working on a small team to coordinate and implement services. This position demands excellent attention to detail including writing, note-taking, and tracking participant and meeting data to address program requirements.
Although not required, basic knowledge and experience with dislocated worker programs under the Workforce Innovation and Opportunity Act (WIOA), including Rapid Response; Oregon Employment Department programs, including unemployment insurance benefits and Workshare; federal workforce development and related programs; and/or experience with organized labor will be highly valued.
Position Qualifications and Job Duties:
Assist with facilitating workforce development and layoff assistance programs. Employ the necessary soft skills to ensure kindness and empathy during layoff session facilitation. Maintain attention to detail during session organizing, and with Union and employer outreach, including timely follow-up after sessions as needed.
Maintain database of regional layoffs with membership and employer information.
Must be proficient in Microsoft Suite, Social Media, and Google Docs.
Maintain an active social media & web presence to promote layoff Rapid Response sessions.
Attend meetings, serving as recording agent; transcribe sessions and meetings as needed.
Assist with event planning, coordination and oversight as required.
Exercise a high level of communication and organizational skills.
Assist with some day-to-day operations of the agency.
Gain and maintain an ongoing work knowledge of workforce development systems and promising practices, organized labor and labor unions, and United Way and its programs; interact and work with representatives of these entities at a variety of levels, fostering goodwill.
To Apply:
Please email your résumé, cover letter, and three references to: Becky@LCSAportland.org.
Eryn Byram, Executive Director, Labor's Community Service Agency
Labor's Community Service Agency, Inc. (LCSA) is a 501(c)3 non-profit organization funded by United Way of the Columbia-Willamette, State and Federal grant dollars, and local unions. LCSA is an equal opportunity employer.
WHEN APPLYING: Be sure to indicate that you saw this information at UNIONJOBS.COM.
Job Posting Courtesy of UnionJobs.com