NELP Connect Community Manager : New York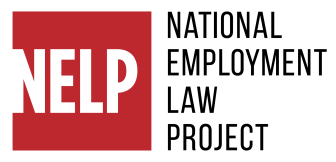 NELP
National Employment Law Project
NELP Connect Community Manager
Based in New York City, NY
The National Employment Law Project (NELP) seeks a full-time Community Manager to provide technical and strategic support to more than eight active online communities on our NELP Connect site hosted on the Higher Logic platform (connect.nelp.org). This is an exciting opportunity to leverage your community-building and technical talents to build out NELP's online communities' membership, continually improve community member engagement and work as a strategic partner with NELP's program teams to expand the delivery of resources to our community members.
Who We Are
NELP is a national nonprofit advocacy organization with three offices in New York, Washington D.C., and Berkeley, with the core goals of building worker power, dismantling structural racism, and addressing economic inequality. We promote federal, state, and local policies to create good jobs, strengthen workers' upward mobility, enforce worker rights, and improve benefits and services for unemployed workers. In collaboration with national and grassroots partners, NELP advances its work through research, advocacy, litigation support, and technical assistance designed to raise wages, end wage theft and workplace violations, strengthen unemployment insurance, ensure employer accountability for workers in contract employment, encourage fair chance employment practices, and promote a comprehensive policy framework to build a good jobs economy. For more information, see www.nelp.org.
What You Will Do
The NELP Connect Community Manager, who may be based in any of NELP's three office locations, will initially be situated in the Operations Team while training in NELP's various systems and the history of the NELP Connect Communities. After the orientation period, this position will report to the Deputy Chief of Programs. You will be responsible for managing the full life cycle of NELP communities from launching new communities on the NELP Connect platform and training moderators to introducing new technical features, tracking performance metrics and driving continual improvement.
You will serve as the NELP expert on the Higher Logic platform tools and features; as needed you will assist in resolving technical issues, escalating to the tech team at Higher Logic when needed.
You will serve as a strategic partner to program teams, helping them to develop community launch plans and to integrate the online community into their campaign strategies.
You will assist program teams in crafting community member profiles, researching potential community members and managing outreach strategies.
You will build, organize and maintain resource libraries for each of the NELP communities. You will review library materials and develop tagging and other methodologies to improve search results and facilitate member access to resources.
You will generate and implement creative community engagement strategies. You will host working group for community moderators focusing on problem solving and sharing best practices across communities.
You will create and maintain a Key Performance Indicator dashboard; you will help program teams to set specific engagement objectives and to track performance against those objectives.
You will stay abreast of new feature releases on the Higher Logic platform, present new features to the program staff and develop strategies for integrating these features into community engagement plans.
Who You Are
You have three to five years' work experience; a focus in labor and employment rights, civil rights and racial justice, or other social or economic justice issues is preferred, not required.
You have experience in the administration of a forum or community platform like Discourse, Vanilla Forums or Higher Logic.
You have basic front-end development skills such as Photoshop and HTML5/CSS3.
You have strong database management skills and experience using Customer Relationship Management platforms similar to Salesforce or Hubshot.
You are a relationship-builder. You have strong interpersonal skills and enjoy connecting individuals. You have a track record of building and supporting networks.
You have a strong customer service orientation and have developed excellent oral and written communication skills that enable you to be an effective trainer and to communicate complex concepts.
You are skilled at internet research.
You are highly curious and have a strong desire to expand your knowledge of employment rights as well as your understanding of how to use technology to build networks of allies and drive campaigns.
You have strong project management skills. You are a strategic and clear-headed thinker and doer, have experience managing multiple projects, overseeing, and tracking details, and a track record of achieving timely results.
You are interested in expanding your analysis and knowledge about the role that structural racism plays in our society and institutions are committed to NELP's priority of centering racial equity.
You thrive in a team environment and enjoy collaborating with your fellow team members.
You are committed to contributing to a positive workplace culture by extending grace to yourself and others, being self-aware, receiving and acting upon feedback, and working collaboratively and respectfully to resolve conflict.
Start Date, Location, Compensation and Benefits: In response to the pandemic, all staff are currently working remotely and are not traveling. When conditions are amenable, the position will require some travel. Candidates must be able to work from one of our three offices (Berkeley, New York City, or Washington D.C.) at the point that we return to working in the office. The start date will be as soon as possible. This position is in NELP's bargaining unit, represented by National Organization of Legal Service Workers, UAW Local 2320. Classification and compensation for NELP bargaining unit positions is commensurate with relevant experience and education and based on NELP's collectively bargained scales. Based on our union scale, the salary range for a NELP Connect Community Manager with a Bachelor's degree and 3 to 5 years of relevant experience is $66,500 to $71,000. Compensation also includes an excellent comprehensive benefits package, including full-coverage of family health insurance, a medical reimbursement plan, generous vacation and sick leave, contribution from employer to a retirement plan, and student loan repayment assistance for qualifying participants.
To Apply: Through our online database, submit a cover letter, résumé, writing sample and three references to http://bit.ly/WorkWithNelp, choosing the "NELP Connect Community Manager" option under position. If you have questions regarding this announcement, please forward those to: nelp@nelp.org, noting "NELP Connect Community Manager" in the subject line. No phone calls or other email inquiries please. We will consider applications on a rolling basis. Applications due by October 7, 2020.
NELP is a 501(c)(3) non-profit organization and an equal opportunity, fair chance, affirmative action employer, committed to building a diverse and inclusive workforce. All qualified applicants will be considered for employment without regard to race, color, creed, national origin, sex, age, disability, marital status, sexual orientation, military status, prior record of arrest or conviction, citizenship status, current employment status, or caregiver status.
WHEN APPLYING: Be sure to indicate that you saw this information at UNIONJOBS.COM.
Job Posting Courtesy of UnionJobs.com