Project Writer / Interviewer : Massachusetts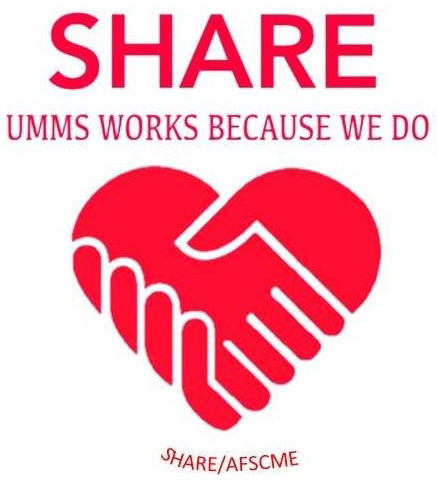 The SHARE Union
SHARE / AFSCME Local 3900
Project Writer / Interviewer
Based in Worcester, MA
(currently remote work; preference for local person)
Title: Project Writer/Interviewer for "SHARE'd Stories" Member Profiles, temporary and per diem
Location: Worcester, MA (currently remote work; preference for local person)
About Us: The SHARE Union represents over 3,000 employees at UMass Memorial Health Care, a safety net teaching hospital in Central Mass. Representing over 3,000 members in a variety of roles, SHARE was organized in 1997 to give staff a better way to participate in decisions about their work and to take care of each other. A non-traditional union, SHARE builds community through continuous one-to-one organizing, as well as through crafting productive group experiences such as leadership meetings, information meetings, joint union management processes, and interest-based negotiations. In 2016, SHARE negotiated a Labor Management Partnership with UMass Memorial to improve SHARE members' lives and communities. Department-level Unit Based Teams are a cornerstone of that work. SHARE is closely connected to its sister SHARE union at UMass Medical School and the Harvard Union of Clerical and Technical Workers (HUCTW), and affiliated with AFSCME. We encourage you to find out more about what we've done and what we care about at: www.theshareunion.org.
Job Description: Recently the SHARE staff has interviewed SHARE members about their work, and especially their personal experiences during the COVID-19 pandemic. The purpose of this project is to increase the visibility of the important work SHARE members do at UMass Memorial, both within and outside the UMass Memorial community. The more immediate goal is to post new profiles on a regular basis to the SHARE blog, which helps to connect SHARE members to each other and to SHARE's goals.
The Writer/Interviewer would support "SHARE'd Stories":
Consult with SHARE staff and leadership regarding members interested in Profiles
Contact members to set up interviews
Interview members, virtually or in person
Write a first draft of interview
Integrate feedback from the interviewee and SHARE staff
Arrange for photographs to accompany interview
Job Qualifications: Empathy, curiosity about people, sense of humor, consistently treat all people with kindness and respect, interest in healthcare workers and unions.
Job Skills: Active listening, creative and/or journalistic style writing, organized enough to see a project through to completion.
This is temporary, part-time work. Probably 10-15 hours per week over several months, with the possibility to extend into future projects.
To Apply:
Please send your résumé and a writing sample to: hiring@theshareunion.org.
We encourage applicants from the greater Worcester area who want to get experience in non-traditional union organizing. We value our diverse workforce and welcome applications from racial and ethnic minorities, veterans, women, and persons with disabilities. SHARE/AFSCME is an equal opportunity employer.
WHEN APPLYING: Be sure to indicate that you saw this information at UNIONJOBS.COM.
Job Posting Courtesy of UnionJobs.com