Executive Director : Alberta, Canada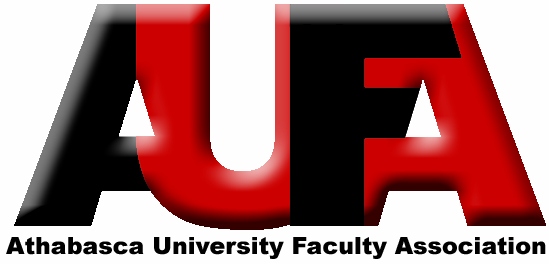 Athabasca University Faculty Association
Executive Director
Based in Athabasca, Alberta, Canada
Salary: $79,569 – $123,613
Employment type: Probation for one year then permanent position
Location: Athabasca University Faculty Association Headquarters – Athabasca, Alberta
Closing Date: July 24th at 4:30pm MT
The Executive Director is tasked with the day-to-day management of the Athabasca University Faculty Association office under the supervision of the AUFA President. They are responsible for supervising the office staff (currently one other Professional Officer), act as Grievance Officer for the union, manage the relationship with legal counsel and participate in all strategic discussions of the direction of the union. The Executive Director is tasked with coordinating contact between the office and the various committees of the Association and overseeing the day to day affairs of the union.
We strongly encourage applications from people of colour, Indigenous people, people with disabilities, LGBTQ2S people, and women. Applicants are welcome, but not required, to self- identify in their letter of application.
Qualifications:
Education and experience:
Knowledge and experience in the field of labour relations with progressive responsibility in the application of labour law in the interpreting of collective agreements and legal texts.
Experience in Post-Secondary Education is considered an asset.
Experience in the trade union movement required.
A bachelor's degree or higher, as well as any relevant certifications are considered assets.
Knowledge:
Knowledge of acts and regulations, policies and practices which govern the employer-employee relationship
Knowledge of collective agreements and grievances and arbitrations.
Thorough knowledge and understanding of the practices and principles of the labour movement.
A strong background in and understanding of issues of discrimination and struggles for workplace equity is required.
Abilities:
Ability to research case law, interview witnesses from various backgrounds and impart to others the meaning and effect of the language and construction of statutes, regulations and collective agreements.
Ability to plan, organize and coordinate the preparation of various cases in a dynamic and changing work environment that requires critical analytical and logical thinking to provide solutions to problems;
Ability to innovate and take the initiative in the process of grievance resolution;
Ability to communicate orally and in writing at a high level in English;
Ability to work independently with a minimum of supervision;
Personal Suitability:
An understanding and commitment to trade union, equity principles and social activism.
Willingness to live in a small, but vibrant rural community.
Applications:
Please email your application to president@aufa.ca and indicate the application in the subject line of your email.
For any inquiries please contact David Powell, President of the Athabasca University Faculty Association at president@aufa.ca or 780-676-0030.
WHEN APPLYING: Be sure to indicate that you saw this information at UNIONJOBS.COM.
Job Posting Courtesy of UnionJobs.com