Program Specialist – Women's and Fair Practices Departments : District of Columbia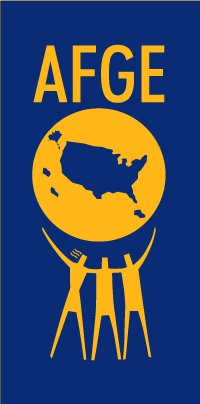 AFGE
American Federation of Government Employees
Program Specialist
Women's and Fair Practices Departments
Based in Washington, DC
American Federation of Government Employees
National Vice President for Women and Fair Practices
Women's and Fair Practices Departments
Washington, D.C.
Exempt
CLASSIFICATION: Program Specialist
I. INTRODUCTION
The Women's and Fair Practices Departments, under the leadership of the National Vice President for Women and Fair Practices, provide services on issues of concern to today's working families to the National President, the National Executive Council, Council Presidents, Local Presidents, AFGE members and others, with particular association to the Human Rights Committee, composed of the Fair Practices Affirmative Action Coordinators (FPAAC's) and National Women's Advisory Coordinator's (NWAC's).
II. POSITION SUMMARY
Under the direction of the National Vice President for the Women's and Fair Practices and the Program Manager, incumbent of this position has lead responsibility to plan and implement the full range of programs of the departments, including training conferences and materials, coalition building, grant proposals, special events, organizing and writing of position papers and publications. This position is in the Local 2, bargaining unit.
III. MAJOR DUTIES AND RESPONSIBILITIES
The incumbent is expected to have the ability to perform as a lead to specific programs activities within the Department. Program lead duties include, but are not limited to liaison responsibilities between district coordinators and headquarters, coordination of logistics for meetings and monitoring related correspondence, the development, implementation and completion of new and existing program initiatives created by the National Vice President for Women and Fair Practices, the Women's and Fair Practices Department and the budgeting for such responsibilities. The position requires the incumbent to respond to and route requests for information, assistance or materials relating to specific events and meetings. The incumbent is called upon to develop and maintain databases and computer-generated files. This information is used by the incumbent to monitor timetables associated with the production and mailing of materials, bringing to the attention of the Program Manager and National Vice President for WFP, any delays or bottlenecks.
Excellent oral and written communications and interpersonal skills are required to do a wide variety of outreach to both members and potential union members. Highly skilled presentations, production of department material, knowledge of civil, human, women's and workers' rights as well as some general knowledge about the Labor community are all aspects of this position for which the incumbent is responsible. Monitors, revises and submits items for the department's website.
In addition, the incumbent is expected to administratively plan, organize and direct the flow for the program priorities of the department.
Specific duties include, but are not limited to:
The writing and editing of department articles, publications and any other written projects assigned by the National Vice President for Women and Fair Practices.

Planning and coordinating meetings and training events, such as AFGE Convention, Legislative Conference, Young Training Summit, Human Rights Training Conference, AFGE Pride Summit and Human Rights/Young Committee Meetings.

Developing and Implementing union activities around special events such as Women's history month, Martin Luther King Jr. celebration, etc.

Produce/write member education materials including, but not limited to blog posts, flyers, web copy, direct mail pieces, Facebook and other social media posts.

Financial analysis of the operating expenses of the Women's and Fair Practices Departments, as it relates to program related funding.

Developing and implementing projects to enhance the profile of the Women's and Fair Practices Departments, including expansion and upkeep of the WFP webpages.

Developing and Implementing projects to assist with lobbying efforts in support of the department's legislative agenda.

Assisting with the development of materials and the recruitment of Local and Council Women's Coordinators and Fair Practices Coordinators.

Preparing speeches for the NVP for Women and Fair Practices.

Facilitating and administering the AFGE Conflict Resolution Program.

Working with AFL-CIO constituency groups and like-minded organizations to promote the goals of the departments.
IV. OTHER DUTIES
Organize and participate in conference calls and Task Force meetings related to specific projects and/or events.
Compose letters and memo for signature by the National Vice President in response to correspondence received related to programs. In absence of Program Manager, read, monitor, and respond to all incoming correspondence or phone calls related to specific assignments. Assist Program Manager in the implementation of the Women's and Fair Practices strategic plan.
V. WORK ENVIRONMENT
This job operates in a professional environment working to establish Federation and Departmental goals. The incumbent will routinely use standard office equipment such as computers, fax machines, scanners and phones. Long hours are periodically required. Travel is required. The employee will periodically be required to do some lifting and/or move items over 10 pounds.
VI. CONTROLS OVER WORK
As part of the Women's and Fair Practices Department team, the incumbent exercises significant control over the work product. Frequent and regular contact with officers and individuals from other departments, as well as district and field staff, is expected to achieve the tasks and goals of various activities. Reports to the National Vice President for Women's and Fair Practices and the Program Manager.
VII. QUALIFICATION
Must be able to demonstrate the ability to communicate orally and in writing; proficiency in Microsoft Office applications and other databases is required. This position requires travel, often on short notice, and extended temporary duty.
Applicants must have a Bachelor's degree, in addition to one (1) year of specialized experience. The specialized experience must include:
Extensive written work and use of databases;

Experience as a travel and meeting planner;

Ability to develop position papers, newsletters, flyers and organizing materials for widespread distribution;

Ability to implement the strategic plans of the department;

Must have an interest and loyalty to the American labor movement.
STATEMENT OF DIFFERENCES
(G10/11/12 Levels)
G10 (Non-Exempt)
The G10, position is identical to the G11, Program Specialist, except the incumbent does not function as independently at the G10 level. Special, new and novel assignments are more carefully explained and reviewed at the G10 level.
G11 (Non-Exempt)
Consideration for the G11 level will be given after 52 weeks of service at the G10 level and a demonstrated ability to independently perform the duties and responsibilities listed above.
G12 (Exempt)
Consideration for the G12 level will be given after 2 years of service at the G11 level and demonstrated:
Work experience in developing, implementing and coordinating program projects and trainings;

Proficiency in use of database programs;

Expertise composing written materials, speeches, and radio/video copy;

Expert knowledge of training/meeting planning, to include budget management;

Ability to manage and prioritize complex assignments and responsibilities.
VII. EEO STATEMENT
AFGE provides equal employment opportunities (EEO) to all employees and applicants for employment without regard to race, color, religion, sex, national origin, age, disability, genetic information, pregnancy, marital status, sexual orientation, personal appearance, gender identity and/or gender expression. In additional to federal law requirements, AFGE complies with applicable state and local laws governing nondiscrimination in employment in every location in which the company has facilities. This policy applies to all terms and conditions of employment, including recruiting, hiring, placement, promotion, termination, layoff, recall, transfer, leaves of absence, compensation and training.
TO APPLY
Please submit résumé to: jobs@afge.org.
WHEN APPLYING: Be sure to indicate that you saw this information at UNIONJOBS.COM.
Job Posting Courtesy of UnionJobs.com