Conservative Member Engagement Coordinator : Pennsylvania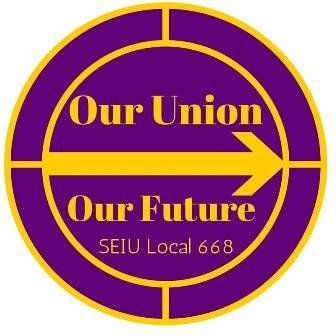 SEIU Local 668
Conservative Member Engagement Coordinator
Based in Harrisburg, PA
Overview: The Conservative Member Engagement (CME) Coordinator is responsible for driving the creation of a Conservative Member Engagement program at SEIU Local 668 that engages and empowers conservative SEIU Local 668 members across the Western half of Pennsylvania to advance a pro-working family agenda. Working under the supervision of the Internal Staff Directors, and closely with the Legislative and Communications Department, the CME Coordinator will help conservative members organize around workplace issues, as well as develop communications strategies and internal structures that help facilitate greater levels of member and staff communication and involvement across our union.
The position requires a high level of collaboration with local union stakeholders in decision making. It is currently funded for one year.
Responsibilities Include:
Work with staff and elected union leaders to develop member leader teams in multiple geographies across the state;

Develop engaging events, actions, and activities that provide opportunities for conservative members to drive a pro-working families issue agenda and be involved in their union;

Drive recruitment and turn-out to member engagement events/actions;

Track progress towards quantitative and qualitative goals, and produce regular reports to state and national leaders;

Work with key staff to create written materials and communications to conservative members, as well as training materials for staff and member leaders;

Develop, and provide analysis of, feedback mechanisms for SEIU Local 668's conservative members;

Provide training, coaching and leadership development support to local members and staff;

Collaborate with SEIU Local 668 leadership and staff on program strategy and planning; and

Utilize social media tools to facilitate organizing and mobilization.
Qualifications:
Ability to work well under tight deadlines;

Ability to work with a geographically spread out team and to drive program that requires synthesizing efforts of different departments in the union;

A strong commitment to the goals and principles of the union;

Excellent written and verbal communications skills, including the ability to effectively explain goals and issues to community members, allies, and mobilize union members;

Previous experience with campaign communications, the labor movement, or other advocacy organizations preferred;

Sound judgment, as well as the ability to take initiative, organize time, and work independently;

The ability to strategize, develop and implement campaign and internal organizing plans;

Computer literacy and design skills with the ability to be trained as needed; and

Willingness to work long, irregular hours including some weekends and travel when needed.
Preferred Qualifications:
A bachelor's degree or higher in a related field.

At least two years of experience in internal union organizing, external organizing or political field experience (either as a staff person or member leader)

1+ years' experience with NGP-VAN in a professional capacity.

1+ experience using social media in a professional capacity.

Experience designing professional development trainings and curricula for staff.
Salary: $62,100.00 plus a generous benefit package.
To Apply
Please send cover letter, résumé and three references to: rachel.canning@seiu668.org
Deadline for Résumés is February 6, 2019
SEIU Local 668 is an Equal Opportunity Employer
WHEN APPLYING: Be sure to indicate that you saw this information at UNIONJOBS.COM.
Job Posting Courtesy of UnionJobs.com