Accountant I – Per-Capita, Financial Services Department : District of Columbia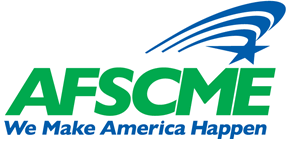 American Federation of State, County, and Municipal Employees

Accountant I – Per-Capita
Financial Services Department
Based in Washington, DC
Accountant I – Per-Capita
Financial Services Department
OPEIU Grade A6
Starting Salary: $49,664
This position processes, inputs, reconciles and analyzes a variety of financial and accounting transactions and information ranging from simple to complex according to Union and department policies and procedures. Uses one or more accounting software systems, spreadsheets and word processing software to perform required tasks. Prepares and works with complex worksheets that are developed from source documents and accounting data systems for analysis and reporting. Creates schedules, reports and analyses for review by supervisory staff. Communicates with affiliates, vendors and staff by telephone, email and memos. Maintains records, logs, and files of transactions and activities. Additional duties include:
DUTIES:
Corrects stat and enters receivable items in the per-capita system through non-cash entries.

Maintains dues trust accounts and bank reconciliations for various affiliates.

Monitors surety bond bill and re-billing for all affiliates.

Maintains spreadsheets of merged, de-activated & chartered affiliates for special calculations for biennial convention.

Works with clerks and affiliates on overage/shortages in per-capita tax remittances.

Provides guidance, training, task assignment and follow-up to per-capita section accounting clerks.

Inputs all loans to affiliates.

Solves various auditing and stat problems.

Provides information to internal and external auditors.

Reviews journal entries before they are posted.

Reconciles Accounts Receivable subsidiary ledger balances to the general ledger each month.

Performs month-end closing in per-capita system.

Prepares and analyzes monthly reports for accuracy and clarity.

Answers phones and handles affiliates' per-capita tax questions and problems.

Prepares the initial surety-bond billing for system upload.
REQUIREMENTS:
Education & Experience:
High school diploma, two-year college degree in Accounting and 4 years of experience in an accounting environment performing a variety tasks or any equivalent combination of education and experience which provides the required knowledge, skills and abilities.
Skills
Demonstrated ability to handle multiple tasks while working with minimal supervision; to manage time effectively to meet deadlines.

Has demonstrated a high degree of organizational skills, accuracy and attention to detail. Has demonstrated effective verbal and written communication skills.

Proficiency with a personal computer, 10-key calculator, and MS Excel and Word software is required.

Experience with PC accounting software e.g. Quick-Books, Great Plains, and the AFSCME PCT system.

This position requires heavy data entry.

Periodic overtime is required.
Please submit résumé and cover letter to recruiting@afscme.org.
**A Skills Assessment may be required of all candidates.**
Posting Date: January 29, 2019
AFSCME is an equal opportunity employer, and, as such, does not discriminate against an employee or applicant on the basis of race, creed, color, age, sex, national origin, marital status, sexual orientation, gender identity, religious affiliation, disability, or any other classification protected from discrimination under applicable law.
WHEN APPLYING: Be sure to indicate that you saw this information at UNIONJOBS.COM.
Job Posting Courtesy of UnionJobs.com