Paralegal : New York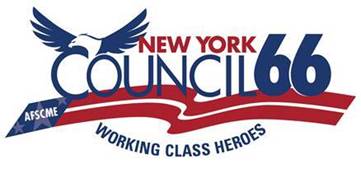 AFSCME New York Council 66
Paralegal
Based in Syracuse, NY
AFSCME NY Council 66 is seeking to hire a dynamic and outgoing individual to serve as a Paralegal. The person who takes on this new position will join our passionate team that fights every day to make a difference in the lives of working people. This is also an opportunity to learn all phases of Labor Relations including, but not limited to, grievance processes, contract negotiations, mediation, and arbitration.
This position is based in the Syracuse area, and will require occasional travel to the Capital region.
Key Responsibilities:
The Paralegal will work in direct supervision of an attorney in a two-person office, as well as providing remote support for two Labor Relations Specialists located in the Capital and Hudson Valley regions. Performs administrative and clerical tasks as well as legal drafting and research.
Duties and Responsibilities:
Typing letters, contract proposals, tentative agreements, Memorandum of Agreements (MOAs), Memorandum of Understandings (MOUs), Settlement Agreements, contracts, arbitration demands, reports and briefs.

Attends to basic administrative tasks, such as photocopying, faxing/scanning, answering telephones, processing mail, forwarding invoices, scheduling office equipment service repairs and ordering office supplies.

Preparing affidavits, legal correspondences, subpoenas and other documents as needed.

Organizing and maintaining documents in a paper or electronic filing system.

Meeting with clients, attorneys, labor relations specialists and other professionals to talk about case details.

Initial filing of Improper Practice Charges, arbitrations, and other court proceedings.

Helping prepare for hearings and arbitrations by organizing exhibits and assisting with other tasks as needed.

Preparing briefs, contracts, opening and closing statements, questions for witnesses, pleadings, appeals, and other legal documents.

Investigating facts and laws of cases and searching public records and other resources to prepare cases and determine causes of action.

Gathering and analyzing statutes, decisions, legal articles, codes, documents and other data.

Calling on witnesses to testify at hearings.

Performs legal research on applicable regulations, laws, and legal scholarship.

Drafts formal legal documents, such as contracts and pleadings, as well as correspondence with clients and other parties.

Assists during hearings by taking notes, preparing exhibits, and reading court transcripts.

Files documents, such as briefs and appeals, with court and other parties.

Communicates with clients to investigate the case and keep them apprised of the status of the case.
Qualifications & Requirements:
Valid driver's license, reliable transportation, and ability to travel across Upstate New York is essential.

Certificate of completion from an ABA-approved paralegal certification program of education and training, or an associate's degree in Paralegal Studies, or an associate's degree in a related field.

Proficient with Microsoft Office, specifically Outlook, Word, and Excel. Familiarity with EchoSign and LexisNexis.

Strong oral and written communication skills.

A positive attitude and cordial disposition.

Must be able to effectively multi-task, manage time sensitive documents and have exceptional organizational skills in a fast-paced environment.

Must be willing to travel occasionally to the Capital region.

Office administration experience.

Notary preferred.
About Council 66:
Council 66 is part of the American Federation of State, County, and Municipal Employees (AFSCME). We represent 8,200 members, mostly public-sector employees, from over 80 different locals across Upstate New York and the Hudson Valley. Our members work hard to improve our communities, and we work hard to win the pay, benefits, and working conditions that our members deserve.
For more information about the Council, visit our website at: www.afscmecouncil66.org, and our Facebook page at: www.facebook.com/afscmecouncil66.
Application Instructions:
Please send your résumé, cover letter, and references to: dfasso@afscmecouncil66.org.
Work ethic and a willingness and ability to learn may lead to further advancement in positions at AFSCME Council 66 as they become available.
The Paralegal position is an at-will full-time position and requires 40-hours of employment per week. We offer competitive benefits as part of our compensation package. Salary is commensurate with experience and education.
WHEN APPLYING: Be sure to indicate that you saw this information at UNIONJOBS.COM.
Job Posting Courtesy of UnionJobs.com