Deputy Director : Illinois
.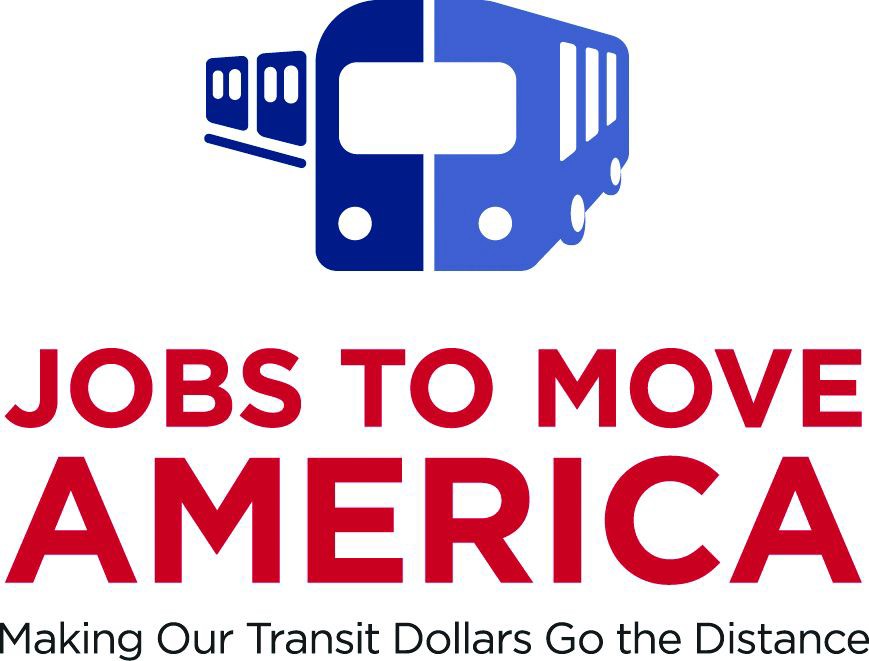 Jobs to Move America

Deputy Director
Based in Chicago, Illinois

Jobs to Move America (JMA) is seeking a full-time Deputy Director. This position is an excellent opportunity for non-profit leaders interested in new models of policy and organizing at the intersection of racial, economic, and environmental justice. The overall program seeks to transform how global companies receiving public support create good jobs, racial equity and community benefits in the U.S. The target starting date is January 6, 2020 or as soon thereafter as possible.
The Deputy Director will be supervised by JMA's Executive Director and will oversee JMA's internal operations and campaign teams in at least two of JMA's offices in California, Illinois, Alabama and New York/New Jersey to win powerful policies to create high-road U.S. jobs, support worker and community organizing, remedy historical hiring inequities, and strengthen American manufacturing. The Deputy Director will work as the key internal leader in an organization moving with ambitious speed, will maintain awareness of progress towards organizational and program goals, work with the management team to coordinate strategy, resource allocation and cross-department collaboration.
The position will be based in Chicago, New York, Los Angeles or Birmingham, Alabama where JMA's four offices are located. A successful candidate can be located at any of the four offices.
About Jobs to Move America:
Jobs to Move America (JMA) is a national organization working to ensure that public investment in manufactured equipment and infrastructure supports quality U.S. jobs, and generates career opportunities for marginalized workers in the industry, as well as those facing barriers to employment. Jobs to Move America also negotiates Community Benefits Agreements with high road manufacturing employers in the U.S. to ensure equity and opportunity for all workers. Recent articles about JMA's work can be found here.
Required Qualifications and Experience:
Significant, high-level management experience, including at least 10 years working on issue-based campaigns, preferably in labor, civic engagement, environmental and/or gender and racial justice.

A minimum of 5 years' experience leading strategy and comprehensive campaigns in a supervisory role, leading a team of at least two or more staff.

Demonstrated commitment to advancing the interests of people of color, women, and/or formerly incarcerated people at America's workplaces.

Proven ability to develop effective strategies and lead teams in a variety of assignments

A sense of urgency necessary to drive change within an advocacy organization and ability to prioritize strategically.

Detail-oriented with excellent project management skills, including the ability to handle multiple tasks and deadlines in a fast-paced environment.

The flexibility, energy, and attention to detail needed to manage a complex workload and rapidly changing contexts and view projects at a macro level while balancing the most granular of details.

Proven ability to build deep and lasting relationships with a variety of partners from funders, board members, workers, and grassroots organizations.

An ability to quickly triage competing interests, and to identify which need the direct attention of the Executive Director, management team, Board members, partners, and staff. The knowledge to determine which problems and challenges can be resolved independently and the ability to do so.

Non-profit financial literacy, including familiarity working with budgets, financial reports and other financial management tools

Ability to communicate effectively with a wide array of constituencies including elected officials, public agency staff, funders, union leaders and members of the public.

A team player with exceptional communication skills who is highly diplomatic and has strong self-awareness and interpersonal skills.

Experience working on policy, legislative and issue-based campaigns.
Preferred Qualifications:
Experience working in the labor movement.
Extra consideration will be given for candidates who:
Identify as a person of color and/or from a currently and historically marginalized group
Compensation: The salary range for this position is $85,000 – $100,000 depending on experience and location. Staff working in New York and Los Angeles will receive a small cost of living adjustment that will lead to the higher part of the range. Salaries are based on an established range and are not negotiable. JMA offers full family health and dental benefits at no premium cost to the employee, 401k plan, generous time off, cell-phone reimbursement, and work-related mileage reimbursement or transit pass reimbursement. JMA aims to provide a supportive and energizing work environment that encourages teamwork and recognizes high-quality achievement.
Application Process
This job is available starting January 6, 2020. Please email your cover letter and résumé to mjanis@jobstomoveamerica.org with "Deputy Director" in the subject line; please also indicate where you learned about this job opportunity. Only applicants who are chosen to move forward in the selection process will receive a response. No phone calls, please.
WHEN APPLYING: Be sure to indicate that you saw this information at UNIONJOBS.COM.
Job Posting Courtesy of UnionJobs.com