East Coast Organizer – Department of Organizing : Connecticut, Delaware, District of Columbia, Florida, Georgia, Maine, Maryland, Massachusetts, New Hampshire, New Jersey, New York, North Carolina, Pennsylvania, Rhode Island, South Carolina, Vermont, Virginia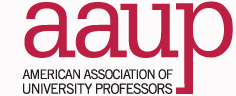 American Association of University Professors
East Coast Organizer
Department of Organizing
Based on the East Coast with travel
(primary focus supporting Connecticut chapters)
The American Association of University Professors' (AAUP) Department of Organizing is pleased to announce a professional position for an east coast-based Organizer, to be filled as soon as possible. This is an exciting opportunity at a critically important time in the AAUP, the academy, and the labor movement; the Organizer will play a role in building the AAUP's membership, developing grassroots activists and leaders, and helping to move the Association's organizing strategy forward. The Organizer will based on the east coast, with a primary focus on supporting our chapters in Connecticut, and will travel widely and will work under the direction of AAUP's Director of Organizing. We invite you to join us in our vital work organizing academic workers to defend and advance the academic freedom, shared governance, due process rights, and economic security of the profession.
Duties and Responsibilities
Assisting collective bargaining and advocacy chapters with internal organizing drives, including assisting our chapters with developing and implementing campus organizing plans.

Developing and implementing contract and other issues campaigns at our collective bargaining chapters/local unions. This may include on-the-ground work to recruit and train contract action teams.

Advancing the Association's collective bargaining program by staffing solo AAUP organizing drives as well as organizing drives where the AAUP-CBC partners with another union.

Fostering leadership development and membership growth in our chapters and state conferences, including helping to develop new advocacy chapters on campuses where faculty and/or other academic workers do not have collective bargaining rights.

Representing the Association before other higher education organizations, college and university bodies, and other unions and professional associations.

Coordinating with Association leaders and staff on particular projects and long-range planning, including responsibility for planning content for campus, regional, and national training events.

Other duties as assigned.
Qualifications
Three years' experience as an organizer required—either as a paid staff member or a member volunteer. Experience as a union organizer preferred.

Experience with membership development required. Experience with union internal organizing campaigns preferred.

Knowledge of labor relations and professional issues relating to higher education preferred.

Experience and demonstrated ability to work with professional groups and individuals required.

Superior written and oral communication skills and computer proficiency skills—including working familiarity with MS Office suite required. Experience with cloud-based organizing databases preferred.

Associates degree required; BA or advanced degree and experience teaching and/or conducting research in higher education preferred.

This position requires a valid driver's license and the willingness and ability to travel extensively throughout the United States, to work long, irregular hours and weekends as needed, and to accept lengthy field assignments and possible relocation. This an east coast-based position and requires an ability to travel and work throughout the region. A willingness to live in the Connecticut area is preferred.
Compensation
Salary range: $55,000 for minimum qualifications; up to $70,000 for preferred qualifications and experience
Generous benefits package.
Position Classification
This position is categorized as a special appointment senior program officer in the Department of Organizing and is part of the staff union bargaining unit. This is a one-year renewable appointment. This is an exempt position and not eligible for overtime pay.
To Apply
Submit an email a résumé with cover letter. You can email it to: podos@aaup.org. Please include "East Coast Organizer-YOUR NAME" in the subject line. You may also mail your résumé and cover letter to AAUP, 1133 Nineteenth Street, NW, Suite 200, Washington, DC 20036, ATTN: East Coast Organizer Search. No phone calls please. Review of applications will begin immediately and continue until position is filled.
The AAUP is an equal opportunity employer and does not discriminate on the basis of age, sex, disability, race, color, religion, national origin, marital status, gender identity or expression, sexual orientation, personal appearance, family responsibilities, genetic information, matriculation, political affiliation, or other characteristics unrelated to professional performance.
Women and minorities are encouraged to apply.
WHEN APPLYING: Be sure to indicate that you saw this information at UNIONJOBS.COM.
Job Posting Courtesy of UnionJobs.com