Campaign Coordinator : Missouri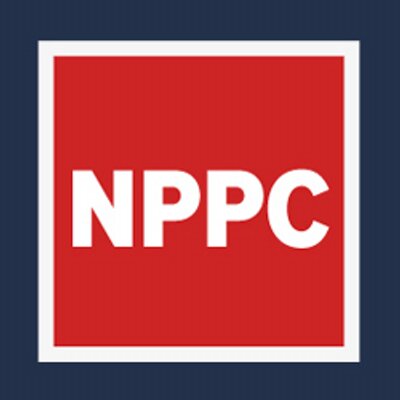 Missouri Pension Coalition
(National Public Pension Coalition)
Campaign Coordinator
Covering the state of Missouri
The Missouri Pension Coalition was created by unions representing public employees across the state of Missouri with the purpose to educate, protect and promote defined benefit public pensions in our state. We are seeking a Campaign Coordinator for 2019. The Campaign Coordinator will report directly to the board of the Missouri Pension Coalition and work closely with our ally organization, the National Public Pension Coalition.
Job Description
Responsibilities
Continuously set up the forums around the state with labor unions and allied organizations to educate members and the public.

Coordinate all rapid response to pension legislation with partners and NPPC.

Work with in-state communication staff and NPPC to attract attention and develop a powerful case to protect retirement security, including drafting and placing letters to the editor.

Maintenance of the retirement security database built of forum attendees and social media contacts.

Maintenance and promotion of all coalition social media platforms.

Integrate digital strategies and tactics into the Coalition's broader advocacy campaign.

Organizing new leaders into grass-roots spokespeople around the state.

Support the work of partner unions and engage rank-and-file members in the coalition.

Communicate continuously with local leadership as designated by the board.

Assist in the creation and distribution of one-page factsheets on key legislation and relevant information.

Maintain regularly scheduled communication with the board and NPPC staff.

Attend and report out on various pension system meetings.

Other duties as assigned.
The coordinator is expected to have the following background:
Bachelor's degree or combination of education and labor leadership experience.

At least 1-3 years of non-profit, political campaign or labor leadership experience.

Knowledge of financial markets and pensions is a plus but not required, a thirst to learn about them is a must.
The coordinator is also expected to be able to do the following
Provide own transportation to events around the state.

Be a responsive, self-motivated, person with passion and respect for member engagement.

Adhere to the coalition budget and always seek the lowest cost options for all programming and travel costs, using union organized vendors where applicable.

Have excellent verbal and written communication skills.

Work with leaders with varying interests to build consensus.

Develop and execute a robust digital media plan to build the brand of the Coalition and enhance member advocacy.
Other duties:
The job is expected to take 20 hours a week on average which can fluctuate depending programmatic priorities.

The duties or expectations may be modified by mutual agreement of the Coalition board and coordinator.
To Apply
Send résumé and cover letter to: Bridget Early at: bearly@protectpensions.org.
WHEN APPLYING: Be sure to indicate that you saw this information at UNIONJOBS.COM.
Job Posting Courtesy of UnionJobs.com