Executive Director – Center for Military Recruitment and Veterans' Employment (CMRAVE) Helmets to Hardhats® Program : District of Columbia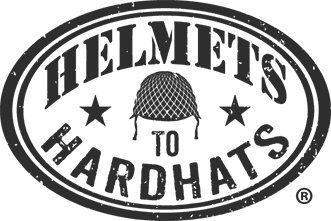 Helmets to Hardhats
Executive Director
Center for Military Recruitment and Veterans' Employment (CMRAVE)
Helmets to Hardhats® Program
Based in Washington, DC
CMRAVE, a non-profit joint labor-management trust based in Washington, D.C., seeks to fill an executive-level position to lead a national initiative to promote, recruit and place U.S. military veterans into careers in the construction industry through its Helmets to Hardhats® (H2H) program. H2H is a national program that connects National Guard, Reserve, retired and transitioning active-duty military service members with skilled training and quality career opportunities in the construction industry. The program is designed to help military service members successfully transition back into civilian life by offering them the means to secure a quality career in the construction industry. H2H has successfully placed over 33,000 veterans in joint labor-management apprenticeship training programs and careers in the construction industry.
The Executive Director position requires a person with significant management experience capable of coordinating H2H program activities with multiple groups, including construction unions, joint labor-management apprenticeship training programs, construction industry employers and end users, all branches of the U.S. military and State and local government officials. The Executive Director will also be responsible for managing and coordinating the work of the technical consultants responsible for the H2H website, database and military promotion activities and events in cooperation with construction industry unions and contractors and the U.S. military.
Experience in the construction industry and in working with the building trades will be essential for this position. U.S. military knowledge and/or experience is desirable. Excellent oral and written communication skills are required. The position requires extensive travel throughout the United States.
Specific duties include:
Managing office personnel and a field staff of construction industry representatives charged with working directly with unions, joint labor-management apprenticeship training programs and contractors to identify construction career opportunities;

Creating and managing a budget;

Coordinating the work of technical consultants responsible for the H2H website, database and military promotional activities;

Developing and overseeing an outreach plan to the Department of Defense;

Attending Military Career Fairs, giving presentations to active duty military personnel at TAP/ACAP classes and to returning forces from overseas deployment;

Coordinating state funded H2H programs;

Promoting H2H by traveling throughout the United States to give presentations to employers, DoD, VA, DOL, State Officials, Building and Construction Trades Councils, local unions and military officials;

Speaking at national level events and conducting live and recorded television and radio interviews;

Coordinating efforts with National Veterans Service Organizations;

Developing and implementing accountability and reporting of overall success of the program measured by the number of veterans placed in construction careers;

Engaging in fund-raising activities and fostering and developing partnerships with donors, sponsors and supporters; and

Preparing written and oral reports to H2H's governing bodies.
CMRAVE offers a competitive executive salary and benefits package.
To Apply
Mail or email résumé in confidence to:
CMRAVE
Attention: Sean McGarvey, CMRAVE Co-Chair
815 16th Street, NW Suite 600
Washington, DC 20006
Email and Questions: hr@nabtu.org
APPLICATIONS WILL CLOSE AT 4:00 PM ON NOVEMBER 22, 2019.
An Equal Opportunity Employer
WHEN APPLYING: Be sure to indicate that you saw this information at UNIONJOBS.COM.
Job Posting Courtesy of UnionJobs.com