New Organizer Positions : Alabama, Alaska, Arizona, Arkansas, California, Colorado, Connecticut, Delaware, District of Columbia, Florida, Georgia, Hawaii, Idaho, Illinois, Indiana, Iowa, Kansas, Kentucky, Louisiana, Maine, Maryland, Massachusetts, Michigan, Minnesota, Mississippi, Missouri, Montana, Nebraska, Nevada, New Hampshire, New Jersey, New Mexico, New York, North Carolina, North Dakota, Ohio, Oklahoma, Oregon, Pennsylvania, Rhode Island, South Carolina, South Dakota, Tennessee, Texas, Utah, Vermont, Virginia, Washington, West Virginia, Wisconsin, Wyoming, Guam, Northern Mariana Islands, Puerto Rico, U.S. Virgin Islands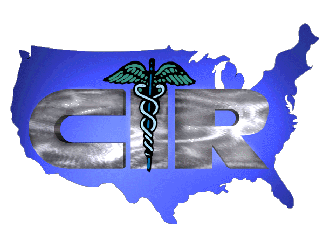 SEIU Committee of Interns and Residents (CIR)

New Organizer Positions
Positions Based Nationally
The Committee of Interns and Residents, the largest resident physicians' union in the country, is looking for candidates to fill Organizer positions based nationally.
About Us:
CIR is a nationwide, progressive, member-driven healthcare union representing 16,000 resident physicians. Our vision is to be the national voice for interns, residents and fellows. We empower physicians-in-training to fight for excellence for our patients, our training and our healthcare system through organizing, collective bargaining and advocacy.
Job Description:
CIR is committed to the growth of the organization through strategic organizing campaigns. To accomplish this, we need highly driven and committed individuals.
Key responsibilities:
Conduct broad and intensive outreach.

Build one-on-one relationships.

Identify, recruit and develop leaders.

Conduct individual and group meetings to move organizing campaigns forward.

Engage, motivate and mobilize physicians-in-training to take action.

Plan and implement actions and events to support organizing efforts.
What you gain from a position with CIR:
Engagement with physicians-in-training on issues related to quality improvement, health disparities and better working conditions.

Opportunity to work directly with physicians-in-training, gaining an understanding of front line providers in the hospital setting.

Opportunity to work with a tight-knit team of organizers, as well as communications, research, legal, political and contract staff.

Opportunity to develop skills in public speaking, health care economics, strategic research, and campaign execution.

Excellent benefits package: health, dental, vision, mileage reimbursement, disability, 401(k), pension plan and paid sick/vacation time.

Starting salary, commensurate with experience.
CIR is looking for candidates who have:
Ability to meet deadlines and work in a fast-paced campaign environment.

Experience in the labor movement, preferred but not required.

Strong ability to connect and communicate with people of diverse backgrounds in pursuit of a common goal.

Ability to work independently.

Ability to quickly incorporate feedback and direction from supervisor.

Willing to work long and irregular hours.

Ability to travel throughout the country frequently and for long periods of time.

Must have a valid driver's license.
To Apply
In addition to your résumé, please include a cover letter that explains your reason for wanting to work for CIR and how you demonstrated success in a similar position. Please send your résumé and cover letter to: jobs@cirseiu.org, with the Subject Line: New Organizer Position.
CIR is an equal opportunity employer and encourages applications from all qualified candidates, regardless of gender, race, ethnicity, age, sexual orientation, marital status, religion or disability. Please visit our website for more information: www.cirseiu.org.
WHEN APPLYING: Be sure to indicate that you saw this information at UNIONJOBS.COM.
Job Posting Courtesy of UnionJobs.com