Organizational Consultant – Region C-2 (UniServ Director) : Arizona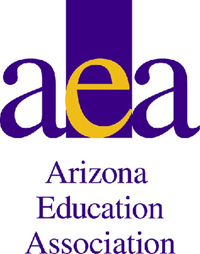 Arizona Education Association
Organizational Consultant, Region C-2
UniServ Director
Based in Phoenix, AZ
Position: Organizational Consultant, Region C-2 (UniServ Director)
Date of Posting: February 6, 2019
Close of Posting: February 26, 2019 at 5pm
Interview Date: Thursday, March 14, 2019
Anticipated Start Date: As soon as possible after interview date
Staff Relationship: Responsible to the AEA Field Organizing and Services Manager
Application:
Please submit your résumé to:
Arizona Education Association
Attn: Chris Mayer
345 E. Palm Lane
Phoenix, AZ 85004
fax: 602-240-6887
email: chris.mayer@arizonaea.org
Should your résumé generate further interest, AEA will send you an Employment Application. This completed application must be submitted for any further employment consideration.
This opening is for an Organizational Consultant position in Region C-2 which consists of six (6) local associations in school districts in the Phoenix metro area. The local associations include Phoenix Union Classroom Teachers Association, Alhambra District Education Association, Balsz Education Association, Creighton Education Association, Madison District Teachers Association, and Osborn Education Association.
The office is located at AEA Headquarters Office, 345 E. Palm Lane, Phoenix.
Responsibilities: The primary responsibility of the Organizational Consultant is to help locals build organizational capacity and learn organizing skills through training and support in the areas of advocacy, bargaining, political action, communications, membership growth, and leadership identification and development.
Responsibilities shall include but not be limited to working with members and local associations individually or in regional teams to:
Promote local organizing opportunities.

Develop and support local association and activities to maintain and increase membership.

Develop and support local association programs for bargaining and member rights.

Develop and support local association political action, community networks/coalitions, legislative support, and professional development activities and programs.

Maintain and improve the organizational health of the local association through training and development in leadership, internal communication, business management, and conflict resolution.

Coordinate and advocate national and state association programs and priorities with local associations and members.
Qualifications:
Teaching and/or public sector labor relations/labor law experience (preferred)

BA/BS required

Association staff experience (preferred)

Knowledge of Arizona law, school finance, and educational issues (preferred)

Experience in training and adult learning

Experience in organizing

Commitment to the labor movement and to the Arizona Education Association

Willingness to work long and irregular hours
Skills: AEA/NEA program implementation, adaptation, and coordination in the following areas:
Membership organizing and recruitment

Experience in issue and relational organizing

Organizational development

Leadership identification and development

Professional development, peer assistance, and mentoring

Conflict resolutions, grievance adjudication, and employee rights

Bargaining economic and employment standards – both traditional and collaborative

Political action and lobbying

Public relations and communications

Adult training
Salary Range: $64,689 to $100,356 per year, commensurate with experience and training
Benefits: Consistent with the AEA/AEASO Collective Bargaining Agreement
The Arizona Education Association is an equal opportunity employer with an affirmative action employment program. Minorities and women are encouraged to apply.
WHEN APPLYING: Be sure to indicate that you saw this information at UNIONJOBS.COM.
Job Posting Courtesy of UnionJobs.com