Confidential Operations Administrative Assistant : California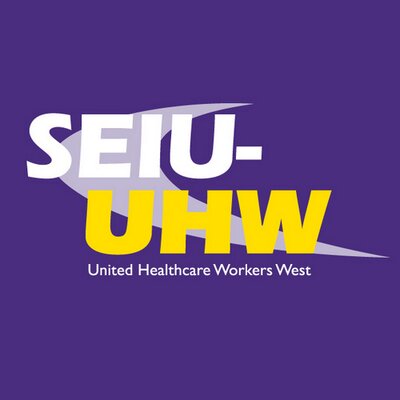 SEIU UHW West
United Healthcare Workers West
Confidential Operations Administrative Assistant
Based in Los Angeles, CA
Classification: Salary Non-Exempt
Location: Los Angeles Office
Position Summary:
The Confidential Operations Administrative Assistant is a statewide professional level position working in the Operations Department. The Confidential Operations Administrative Assistant is in charge of some operational and administrative tasks but also must have the set of skills that allows the person in this position the designing and overseeing of special projects handled in the Operations Department with multiple staff, supervisors, multiple vendors and multiple locations, campaigns and/or events. His/her responsibilities are typically performed at a skilled professional level with the ability to work under pressure, multiple deadlines and accommodate last minute changes on priorities and tasks.
The person in this position will have enough technical skills to manage intelligent computer applications, including apps and/or complex databases. The Confidential Operations Administrative Assistant should have excellent oral and written communication skills and some degree of creativity that can be called upon when developing new projects, materials for campaign or events and to share information on a cloud environment. The Confidential Operations Administrative Assistant should be organized, have the ability to multi-task, able to work with minimal supervision and able to make decisions at his/her level of responsibility and discretion or under general instructions from his/her supervisor.
Main Responsibilities
Respond to inquiries from executive office, union officers, senior staff, union leaders managing the flow of communications, answer questions, troubleshoot technical issues of applications or databases used and independently resolve problems whenever possible.

Prepare presentation materials, edit content and add appropriate graphic and design elements, including web or cloud materials.

Compose or prepare correspondence, forms, newsletters, flyers and reports at a professional level of technical skills using the Microsoft Office suite applications or similar applications.

Serve as liaison between other UHW units, plan and prioritize and schedule activities in the Operations Department based on a general plan or instructions from the his/her director. Keeps his/her directors calendar and agenda up to date.

Serve as administrative support person for designated committees, workgroups and or on large events, as requested. Create agendas, order equipment, keep minutes, and coordinate logistics with Meetings and Travel Department. Create and maintain Google Docs, Google Drive / Dropbox files for the division

Perform specialized/technical duties required to support the specific responsibilities of his/her director and the Operation's team, using discretion to make judgments based on general operational guidelines.

Support purchasing for the office, division meetings, retreats, research items and obtain quotes.

Compile and maintain information that may require web or library researching, gathering and updating data and records.

Participation of union activities including short-term campaigns that may include overnight travel and work on teams with specific tasks assigned.

Perform other duties as required to support UHW mission, values, activities and programs, in addition to the function of the director or other directors in the Operations Department.

Other duties as assigned. The duties listed above are intended only as illustrations of the various types of work that may be performed.
Qualifications (Knowledge, Skills and Abilities):
To perform this job successfully, an individual must be able to perform each essential job function assigned satisfactorily. The requirements listed are representative of the knowledge, skill, and/or ability required:
High School diploma or equivalent, at least two full years of college studies desired.

Demonstrated ability to type 55 wpm

Minimum 2 to 3 years' experience on similar administrative, operations or technical positions.

Familiarity with a multi-office, organizational environment, non-profit experience preferred.

Demonstrated experience using computer software such as report writer ,MS Office Suite software, knowledge in Salesforce a plus, Google Drive, Concur, including strong Microsoft Excel, Access and Macro skills to develop and maintain financial reports and statistical data.

Excellent interpersonal communications skills; Analytical and technical skills.

Requires the exercise of independent judgment and discretion in analyzing situation and in determination of action to be taken / recommended.

Ability to take initiative and follow tasks through to completion.

Must be accurate, timely, and detail oriented, maintain confidentiality, and able to communicate effectively with employees at any level.

Strong meeting coordination expertise.

Excellent punctuality and attendance.

Exceptional project management skills, organizational, prioritization and follow through skills; ability to manage large volume of electronic data and paperwork in an organized, detailed and accurate manner.

Ability to work independently under general directives and as part of a team.

Ability to interact professionally with culturally and linguistically diverse staff, members and vendors.

Understanding and commitment to the mission of SEIU UHW – West.

Strong presence with ability to interact with Senior Leadership and Executive Board members.

Frequent statewide travel required.

Bilingual in Spanish is preferred, not required.
Physical Demands:
Sitting at a computer workstation for extended periods (up to four hours at a time) typing / researching.

Lifting up to 20 pounds.

Work long and irregular hours including holidays, nights and weekends, as needed.
Relationships: The Confidential Operations Administrative Assistant works closely with and interacts with Union members, unorganized workers, employers, government officials, the Executive Board members, officers, other staff, staff from other labor organizations and grassroots organizations.
Compensation
SEIU-UHW offers a competitive salary, commensurate with experience, and a generous benefit package.
Application
SEIU-UHW is an affirmative action employer and encourages applications from all qualified candidates regardless of gender, race, ethnicity, age, sexual orientation, marital status, religion, or disability.
To Apply
Please visit our candidate portal at: http://seiuunitedhealthcareworkers.appone.com/.
WHEN APPLYING: Be sure to indicate that you saw this information at UNIONJOBS.COM.
Job Posting Courtesy of UnionJobs.com