Staff Representative-Organizer – Wanted in the "Land of Enchantment" : New Mexico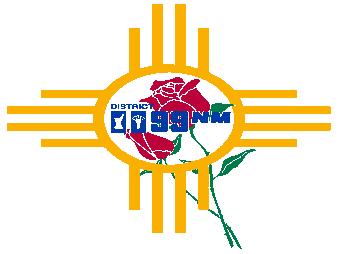 Staff Representative-Organizer
Wanted in the "Land of Enchantment"
Based in Albuquerque, NM
District 1199 NM National Union Hospital and Health Care Employees AFSCME AFL-CIO who services five hospitals in Northern New Mexico is seeking an:
Energetic, motivated, passionate, self-starting individual who wants to save the world one Union member at a time, grow our Union and make an impact politically, civically and locally.

Will increase membership in bargaining unit/s

Passionate about building worker power, creative

Skills: knowledgeable about and experienced in internal and external organizing, building worker led committees, experienced in working with and building community coalitions, able to work with all sectors of the healthcare workforce.

Experience in training and leading workshops regarding grievances, organizing, committee building etc., experience working with people and communities of color

Knowledgeable about labor law in both the private and public sector.
Representation: Provides bargaining unit representation through the grievance process.
Hours: Full-time exempt pursuant to Fair Labor Standards (FLSA) Act, not a standard 8-hour day. Our members work 24/7. Some weekend and after-hours work is necessary. A minimum of 40 hours per week average is expected.
Values Include: caring, pays attention to detail, interested in doing the job right the first time, thinks outside the box in these swiftly moving waters of changing times, a commitment to be nimble.
1199 NM is looking for a people-person who listens, records electronically, can and does communicate needs and ideas
Additional skills a bonus: Event planning for annual workshop meeting/s.
Legislative Lobbying: Participation in legislative endeavors to include leading the health care industry from the unsustainable current model to a sustainable model which would include equity in resources, single-payer systems, Medicaid for all model, etc., and Patient-Safe Staffing legislation.
The ideal candidate not only stomps out fires but has an eye towards fire prevention. Doesn't just solve the employee disciplinary grievance but looks more broadly towards why problem/s occurred in the first place. Demonstrates prevention through education, open communication, problem solving, mediation.
This candidate has knowledge of Labor Law, can/will teach others, educates and empowers bargaining unit to take collective action, conducts house meetings, conduct shop meetings, develops worker power, creative, thinks outside the box offers training for delegates/stewards. Offers skill at negotiating contracts, analyzes Collective Bargaining Agreements, makes suggestions for improvement, collaborates with the community.
Prior experience as a Union Representative and Organizer, is essential. Skills include computer programming; Access, Word, Pages, Excel, Power point, Grievtrak, spreadsheet and database work, social media, website upkeep, mass texting, mass emailing, leafletting, bilingual Spanish is a plus.
A driver's license, reliable transportation & proof of auto insurance necessary
Must speak Spanish fluently
Our organization is an equal opportunity employer the actively seeks to color, LGBTQ, veteran and disabled individuals are fully respected and encouraged to apply.
Salary: Commensurate with experience and education
Benefits: medical, dental, retirement, mileage, educational opportunities, national conference attendance and more
To Apply
Submit résumé, references to: sharon@district1199nm.org. Include examples of work you have accomplished, i.e., a difficult grievance and/or arbitration you helped win or something else you claim as an accomplishment. 505-690-6932
Position is with the world-renown District 1199 NM of the National Union of Hospital Health Care Employees.
WHEN APPLYING: Be sure to indicate that you saw this information at UNIONJOBS.COM.
Job Posting Courtesy of UnionJobs.com