Campaign Manager : Alabama, Alaska, Arizona, Arkansas, California, Colorado, Connecticut, Delaware, District of Columbia, Florida, Georgia, Hawaii, Idaho, Illinois, Indiana, Iowa, Kansas, Kentucky, Louisiana, Maine, Maryland, Massachusetts, Michigan, Minnesota, Mississippi, Missouri, Montana, Nebraska, Nevada, New Hampshire, New Jersey, New Mexico, New York, North Carolina, North Dakota, Ohio, Oklahoma, Oregon, Pennsylvania, Rhode Island, South Carolina, South Dakota, Tennessee, Texas, Utah, Vermont, Virginia, Washington, West Virginia, Wisconsin, Wyoming, Guam, Northern Mariana Islands, Puerto Rico, U.S. Virgin Islands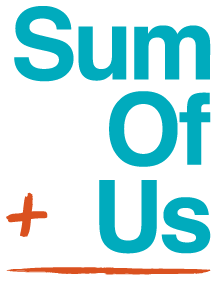 Campaign Manager
Based anywhere in the United States
Summary
SumOfUs is hiring a Campaign Manager to help lead our digital campaigning. This is a full-time position based anywhere in the United States. The ideal candidate has 4-6 years of strategic campaigning experience, including at least 2 years of experience in digital campaigning. If you love leading diverse distributed teams and you're bursting with new ideas for mobilizing massive numbers of people to fight corporate power, then this is the role for you. Applications close 11:59 pm Eastern Standard Time on Friday June 22.
A bit about us
SumOfUs is a community of people from around the world committed to curbing the growing power of corporations. We want to buy from, work for and invest in companies that respect the environment, treat their workers well and respect democracy. The biggest corporations in the world rely on ordinary people to keep them in business. We are their customers, their employees, and often their investors. When we act together, we can be more powerful than they are. Together, our community of millions act as a global consumer watchdog – running and winning campaigns to hold the biggest companies in the world accountable.
What you'll do as part of our team
Develop and execute winning campaign strategies for fighting corporate power in the US and around the world;

Lead the US regional team with support and oversight from a Campaign Director to achieve impact, fundraising, and organizational goals;

Supervise, mentor and train campaigners;

Write and edit action and fundraising mailings and social media content that motivate SumOfUs members and help win campaigns; and

Help craft compelling narratives that engage our members in an empowering story of fighting corporate power.
Skills and experiences you'll need to bring
We have no formal education requirements – if you take on the role and are willing to grow with it, that's all that matters. This role requires you to be:
Experienced with digital-first models of campaigning;

A fantastic manager of staff and leader of teams (bonus points for managing teams remotely);

Demonstrably able to develop and lead impactful and innovative campaign strategies across at least two issues areas (e.g. access to health care and climate change);

Experienced building effective partnerships with advocacy and activist groups;

Have a deep understanding of the US political context;

Multi-talented and willing to learn and do anything to see the job through;

Comfortable in fast-moving work environments;

Dedicated to building a fairer and more sustainable global economy;

An excellent writer and communicator;

An enthusiastic technologist and experimenter; and

Fluent in written and oral English.
Big pluses
We don't expect you to have all of these! A strong candidate will likely have 2 or 3 of them.

Proficiency in major world languages other than English — especially Spanish (native-level fluency is even better!);

Experience managing a large email list (100,000+ subscribers);

Experience with using digital tools (e.g. P2P texting) and tactics for online/offline distributed organizing and mobilization;

Experience with online fundraising;

Experience working closely with communities affected by corporate accountability issues — from indigenous communities to low-wage workers;

Experience working in or closely with the labor movement and/or shareholder activism movements in the US;

Knowledge of and relationships with policy experts and campaigning groups in key issue areas like ethics of technology companies re: human rights and privacy, tax justice, workers' rights, agribusiness, climate change, the global financial system, and trade;

Experience with market campaigns or corporate accountability issues;

Experience working closely with decision-makers at multinational corporations in a CSR context;

Deep understanding of the operations, structures, regulations, and incentives within a key industry or corporate sector — technology, finance, agriculture, etc.;

Experience living or working in multiple regions of the world;

Experience working with mobile technology and user interfaces;

Experience using SQL and data and experimentation tools (e.g. Optimizely), ideally in a campaigning environment.
How to apply
We don't find cover letters particularly helpful in seeing the way you might fit with this job. Instead, use the form below to upload your résumé and a PDF document with your answers to the following four questions in English:
Why are you applying for this job? (suggested word limit: 150);

Name two campaigns you think SumOfUs should be running (suggested word limit: 125 words each). One campaign should be something you think is going to engage all of our members around the world, and one campaign should be something you think will engage our members in the US. Make sure to include the target of the campaigns and the "ask". Check out recent examples of our campaigns at sumofus.org/campaigns for inspiration.

Name one technology you would like to experiment with using in your campaign work, and explain why (suggested word limit: 100).

What is your experience working in or leading diverse teams (particularly distributed remote teams if you have this experience) with an anti-oppressive lens? (suggested word limit: 200).

List which of the "big plus" skills detailed above you believe you bring to the table, with a few words of explanation if that's useful.
We will be accepting applications until 11:59 pm Eastern Standard Time on Friday June 8. Applications are only accepted through the form below.
And, remember, we're looking for great writers–so use your responses to demonstrate your writing skills.
Further details
Compensation is competitive and will be determined based on a combination of experience and cost-of-living in the region you live in (for some context: for qualified applicants, this position in New York City will pay between approximately $72,000 and $80,000).
We offer significant benefits, including the ability to work from home or a co-working space, flexibility to set your own hours, five weeks' vacation time per year, additional paid-sick leave, paid parental leave, private health insurance, and opportunities to travel internationally. This position will report to the Campaign Director with oversight of the US regional team. The successful candidate would be a member of the staff union and subject to the terms of the bargaining contract between IFPTE Local 70 and SumOfUs.
SumOfUs is an equal opportunity employer. It is the policy of SumOfUs to provide equal employment opportunity to all applicants for employment and employees and not to discriminate because of race, color, sex, age, religion, national origin, disability, marital status, personal appearance, veteran status, disability, sexual orientation, gender identity or expression, family responsibilities, matriculation, genetic information, or political affiliation. Equal employment opportunities will be provided in employment, recruitment, selection, compensation, benefits, promotion, demotion, layoff, termination and all other terms and conditions of employment.
People from communities that traditionally experience discrimination on the basis of race, ethnicity or immigration status; women; people with disabilities; trans, non-binary and genderqueer people; and LGBQA people are especially encouraged to apply.
WHEN APPLYING: Be sure to indicate that you saw this information at UNIONJOBS.COM.
Job Posting Courtesy of UnionJobs.com