Senior Broadcast Manager & Labor Counsel (Missouri Valley Local) : Missouri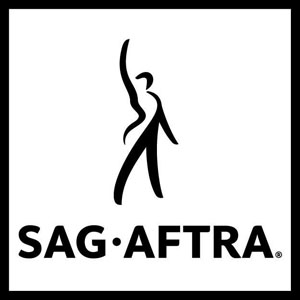 Senior Broadcast Manager & Labor Counsel
(Missouri Valley Local)
Based in St. Louis, MO
(with some travel)

The SAG-AFTRA Missouri Valley Local representing members in the radio and television industry in St Louis, Kansas City and Omaha is looking for a skilled negotiator with strong interpersonal communications and problem solving skills to assume the position of Senior Broadcast Manager & Labor Counsel.
The successful candidate for this position will possess the following:
Extensive experience (minimum 7+ years) in working with collective bargaining agreements

Juris Doctor from an accredited law school required and be admitted to a state bar

Entertainment industry experience preferred, but not required
They will have a track record that shows effectiveness in the following areas:
Superlative interpersonal skills including a high degree of patience and tact

Strong ability to develop and maintain strategic and collaborative relationships with a variety of stakeholders both internally and externally

Collective bargaining including work as first chair in negotiations

All aspects of labor contract administration including contract interpretation, as well as grievance and arbitration experience

Ability to develop member leaders and organize member involvement in their union

Labor law experience including representing clients before administrative bodies like the National Labor Relations Board a plus

Demonstrated capacity to listen to the needs of members and represent them in a variety of settings

Ability to work in a very fast paced, high pressure environment requiring excellent organizational skills

Ability to organize, prioritize and coordinate multiple tasks under daily deadlines

Demonstrated ability and initiative to take on unanticipated problems and assume responsibilities beyond normal duties

The capacity to adapt their problem solving approaches to specific workplace and industry cultures and member needs
Work setting and reporting relationship:
The selected candidate will be part of a harmonious three–person team that includes the Local Executive Director and Membership Services Administrator based in the St. Louis suburb of Richmond Heights, MO. The Senior Broadcast Manager & Labor Counsel will work under the direction of the National Director, News & Broadcast and with the union's News & Broadcast national team.
They will be required to travel to Kansas City and Omaha to represent members employed by radio and television stations under SAG-AFTRA contract. May also be assigned to assist staff in other locations with arbitrations and/or work before the NLRB.
More detailed information about SAG-AFTRA and the Missouri Valley Local can be found at:
Here is a list of typical responsibilities for this position:
Negotiations – Lead Negotiator for all Missouri Valley (MO) based collective bargaining agreements (CBA's).
CBA Administration – Responsible for administration of all MO-based CBA's, including but not limited to answering member, non-member and employer inquiries regarding agreements, grievance and arbitration on all claims arising from these CBA's, personal service contracts, H&R and other benefit-related inquiries, Weingarten meetings, membership matters and dues-related inquiries as needed.
Broadcast National Coordination – Responsible for coordination with the National Director, News & Broadcast and other staff for all broadcast matters arising out of MO-based CBA's, including but not limited to: Ownership group coordination; providing information and updates related to MO-based broadcast negotiations and/or disputes; special attention to minimum standards on issues of national concern or with group owners; dispute resolution, grievances and arbitrations (with support and approval from Legal); participating in coordinated campaigns, bargaining or approaches to bargaining with employers.
Broadcast National Support – May be asked to serve a lead or support in negotiations with employers in other Locals; may be asked to provide CBA administrative support to other Locals engaged in bargaining or other disputes; involves travel to other Locals.
Broadcast Organizing – In cooperation with the National Director, News & Broadcast and Organizing, responsible for participating in, coordinating on and/or supporting organizing efforts in broadcast in MO broadcast and/or in connection with group employers with operations in Missouri.
Legal – In coordination with Chief Broadcast Officer, General Counsel and National Director, Organizing, responsible for the administering and conducting proceedings regarding the following: NLRB (RC Elections, decertification, de-authorization, UC petitions, unfair labor practice charges, etc.); Arbitrations, EEO matters; and Legislative policy.

Represent SAG-AFTRA as directed in collective bargaining and/or dispute resolution with local staff unions.
COMPENSATION:
Competitive Salary depending on qualifications
SAG-AFTRA offers a generous benefit plan including a defined benefit pension
TO APPLY:
To be considered as an applicant, please submit the following:
A current résumé reflecting qualifications for this position

A Letter of Application which addresses how your career accomplishments have prepared you to assume the duties and responsibilities of this position
All materials must be sent electronically to the following:
Margolies and Potterton
SAG-AFTRA Senior Broadcast Manager & Labor Counsel Recruiters
jpotterton@sbcglobal.net
For confidential inquiries about this position, please contact the following:
Ken Margolies (East Coast) Jim Potterton (West Coast)
Kam47@cornell.edu jpotterton@sbcglobal.net
(845) 499-6636 (Eastern time zone) (831) 332-9324 (Pacific time zone)
This position is open until filled.
WHEN APPLYING: Be sure to indicate that you saw this information at UNIONJOBS.COM.
Job Posting Courtesy of UnionJobs.com