Communications Manager : District of Columbia, Maryland, New York, Pennsylvania, Virginia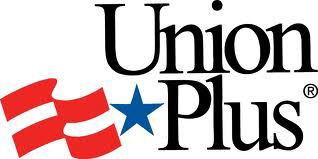 Communications Manager
Based in Washington, DC
Reports to Vice President, Communications
Starting salary: $65,000 plus benefits
Organization
Union Privilege is the not-for-profit organization consumer benefits arm of the AFL-CIO, a federation of 56 unions representing 12.5 million working men and women. We develop, negotiate and manage the Union Plus benefits – which are specifically tailored to meet the unique needs of union members and their families when they are off the job.
Our office is located in Washington, D.C., two blocks from the NoMa-Galluadet U Metro station.
Position
Union Privilege seeks a creative, results-oriented communications professional with at least three years of experience to serve as its Communications Manager.
The Communications Manager will create and implement strategic communications efforts, develop a wide range of content and outreach materials, work with staff designers and outside agencies and conduct union media outreach.
The successful candidate will be able to work independently on a variety of assignments with minimal supervision, and be comfortable working in a fast-paced, collegial and team-oriented environment.
Are you a conscientious, innovative self-starter enthusiastic about communications?

Do you have at least three years of professional experience in a communications or marketing agency or working in the communications department of an advocacy organization with a significant membership base?

Are you a project management whiz with experience successfully juggling multiple, high priorities and delivering results?

Can you quickly and effectively develop strong and compelling content?

Are you passionate about building the labor movement and serving working families?
If so, please apply for this full-time, union position, which is part of a highly-collaborative team focused on integrated communications and marketing success.
Responsibilities
Responsible for assisting in the development and implementing an integrated annual communications strategy to increase awareness, acceptance and participation of Union Plus benefits, contributing to growth of key programs.

Responsible for creating and overseeing development of engaging content, collateral and other assets to support promotion campaigns and core messaging including: press releases, brochures, reports, talking points, speeches, flyers, advertising and advertising campaign concepts and copy, social media content, web site content, and for working with outside writers and agencies, as needed, to produce campaigns and content.

Responsible for conducting media outreach and building relationships with union communicators to encourage and secure promotions for Union Plus programs to meet annual placement goals to promote and grow our key programs. Includes monitoring placements and managing development of campaigns to reach communicators (working with the digital team) and other methods of outreach, as deemed appropriate.

Responsible for conducting annual assessment of communications strategy, and ensuring quarterly and year end reports of program placement statistics are prepared.

Responsible for managing a testimonial program and achieving annual goal for placing success stories in union publications, social media and blogs of members and leaders who have used the programs. This includes managing outside writers and photographers and videographers. Also responsible for ensuring stories are placed, that union presidents and liaisons are notified about the featured member and thank you letters and gifts are sent to the member.

Responsible for assisting convention team leader in developing annual promotion strategy and plan for union conventions and meetings, including the theme/message, budget, development of materials.

Responsible for developing and coordinating annual promotion calendar in conjunction with marketing and digital departments.

Responsible for developing presentations and assisting in development of speeches that promote the Union Plus benefits to audiences including senior leaders, local leaders and members.

Responsible for annual Union Plus Scholarship winner promotion, including managing outside writers and copy editors to develop press releases and the placements of those releases with the 40 or so national unions and 120 or so local unions with winners. Work with scholarship program manager on union verification and union service department on press release distribution.

Responsible for collaborating with the web manager in developing web site press room strategy, managing the press room, uploading materials and ensuring content (press releases, ads, consumer articles, etc.) is current.

Responsible for ensuring the communications department's portion of the CRM database, including maintaining and updating data for testimonials and local and international communicators.

Responsible for editing and proofreading a variety of material, including brochures, reports, advertisements, articles, etc.

Responsible for obtaining purchase orders and coding and submitting bills for approval.

Responsible for meeting project deadlines and for regular, accurate reporting of status of projects to Manager or individuals who assigned projects.

Responsible for maintaining current knowledge of Union Privilege program information, union program participation and any promotional restrictions that may be in place, including the USPS TIF rule for non-profit mailings.

Responsible for other duties as assigned.
Position Requirements
Previous experience as a communications manager with minimum three years of professional experience in a communications or marketing agency or working in the communications department of an organization with a significant membership base.

Experience must include strategic communications planning and media relations. Must have proven experience in producing communications plans, assisting in setting strategy and executing plans with measurable successes in both traditional and digital media.

Experience with developing communications and advertising campaigns, preferably including work with agencies on creative development and campaign execution.

The ability to think strategically and translate organizational goals into integrated communications strategies and tactics.

Excellent spoken and written communication skills; excellent grammar and usage; excellent proofreading skills.

Demonstrated ability to communicate complex information clearly and concisely so that it is easily understandable to a broad audience in print and digital media (video and radio writing experience a plus).

Ability to coordinate and manage projects and demonstrated ability to meet multiple deadlines and produce consistent, high volume of output.

Demonstrated proficiency in Word, PowerPoint, Excel, Adobe Acrobat and photo editing software such as Adobe Creative Cloud/Photoshop (familiarity with design and video editing software a plus).

Excellent relationship building skills.

Ability to travel, as needed.

A Bachelor's degree in communications, public relations, marketing or other related field (Master's a plus).
Compensation and benefits
Salary for this full-time union position is competitive. Union Privilege also provides a very generous benefit package, including fully-paid health coverage, pension and other benefits.
To apply for this position
Applications should include a cover letter, résumé, salary history and relevant references. Position finalists will need to provide a portfolio of written materials and produce an assignment and make a presentation to a panel of senior team members.
Please indicate where you learned about the position. All submissions should be sent to resumes@UnionPlus.org with Communications Manager in the subject line.
Union Privilege is an equal opportunity employer.
WHEN APPLYING: Be sure to indicate that you saw this information at UNIONJOBS.COM.
Job Posting Courtesy of UnionJobs.com