Labor Attorney : Michigan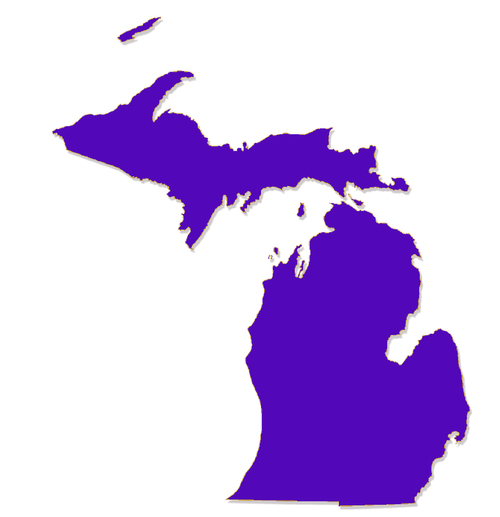 SEIU Healthcare Michigan

Labor Attorney
Based in Detroit, MI

PURPOSE:
This attorney position is responsible for the provision of legal services, broadly defined, to SEIU Healthcare Michigan. This position is designated for attorneys with at least three years of experience in the practice of law, or equivalent, and who have a strong commitment to economic, social, and racial justice.
PRIMARY RESPONSIBILITIES: (At any given time, depending on assignments, this position may not include all of the specific duties and responsibilities listed. Examples provide a general summary of the work required and should not be treated as a total and complete list of expected duties to be performed by attorneys in the classification.)
Core Duties:
Develop and implement comprehensive legal and litigation strategies to advance the Union's programs;

Direct, supervise, and carry out the responsibility for all of the assigned legal work, whether performed in-house or by outside counsel as assigned by the leadership of SEIU Healthcare Michigan;

Represent SEIU Healthcare Michigan in various venues, including arbitrations, negotiations, hearings before federal agencies, and other venues as necessary;

Initiate, pursue and supervise both proactive and defensive litigation in state and federal courts and before administrative agencies, including negotiating legal settlements as assigned by SEIU Healthcare Michigan;

Help SEIU Healthcare Michigan create and drive strategic campaign work;

Monitor legal developments in wide range of legal areas, including organizing, worker rights, voting rights and pre-emption; promote and defend SEIU Healthcare Michigan interests advancing legal and organizing rights before courts, administrative agencies, federal, state and local policymakers;

Develop training materials and lead training sessions on variety of legal issues as assigned leadership of SEIU Healthcare Michigan ;

Approve memoranda and correspondence in area of responsibility for review and execution by the leadership of SEIU Healthcare Michigan;

Perform other duties as assigned by the leadership of SEIU Healthcare Michigan.
Supervision Given:
Supervise and direct work of outside counsel in assigned areas; review and approve all outside counsel bills in areas of assignment, before transmittal to Leadership of SEIU Healthcare Michigan;
Budget Responsibility:
Where applicable, responsible for recommending legal budgets and/or project budgets for legal work done by outside counsel.
Direction and Decision Making:
Attorney is expected to perform duties with little or no direct supervision. Incumbents are held responsible for legal accuracy and adequacy of work performed.
EDUCATION AND EXPERIENCE:
Juris Doctor degree or equivalent from accredited law school and active membership in the bar association of Michigan. At least three years' experience in labor and employment areas and/or related fields. Knowledge of substantive law important to the Union that would provide the following knowledge, skills and abilities:
Ability to independently conduct, analyze and synthesize complex legal research, develop and implement comprehensive and sophisticated legal strategies for SEIU Healthcare Michigan campaigns and programs; prepare quality legal pleadings, present persuasive oral advocacy, write cogent reports and recommendations, provide quality legal judgment, and effectively interact and communicate with wide variety of staff, officers, local leaders and outside agencies;

Familiarity with the National Labor Relations Act and other employment laws, arbitrations, mediations, collective bargaining, and other legal mechanisms for enforcement of employment laws, collective bargaining agreements, or other enforceable standards for working conditions;

Demonstrated ability to strategically use the law to further workers' interests, including developing and employing cutting-edge legal arguments and creating or informing strategic campaigns;

Skill in using computerized legal research tools such as Lexis-Nexis and internet-based legal databases;

Knowledge of word processing programs such as MSWord.
PHYSICAL REQUIREMENTS:
Work is generally performed in an office setting, but incumbents may be required to work in other settings conducive to performing the tasks required to complete assignments. Some travel and extended hours required.
To Apply
Please send a résumé and cover letter to Roxy Wright at roxy.wright@seiuhcmi.org.
SEIU HCMI is an equal opportunity employer committed to a diverse and inclusive workforce. Women, people of color, those with disabilities, and members of the LGBTQ community are especially encouraged to apply.
WHEN APPLYING: Be sure to indicate that you saw this information at UNIONJOBS.COM.
Job Posting Courtesy of UnionJobs.com