RFP: Contract for Conference Coordinator for the AAUP 2018 Annual Meeting and Conference : District of Columbia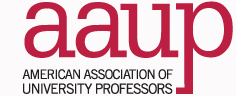 RFP: Contract for Conference Coordinator for the AAUP 2018 Annual Meeting and Conference
Based in Washington, DC
The American Association of University Professors ("AAUP") invites well-qualified professional(s) (also referred to as "contractor" herein) to submit statements of interest for Conference Coordinator for the 2018 AAUP Annual Meeting and Higher Education Conference ("Conference"). Statements of Interest will be accepted from both individuals and firms, although in the latter case it is expected that the proposal will identify individual(s) to work with the AAUP. Based on these statements AAUP will narrow the search to the best qualified candidate(s), and will work with those candidates to determine the exact scope of services and financial arrangement for the potential contract. It is anticipated that value of the contract will be up to $25,000, and that it will be a flat fee or hourly rate contract.
Meeting Overview
The Conference includes panel presentations, plenary speakers, conference dinners and lunches, the annual business meetings of the AAUP and several related entities, and numerous board meetings for different AAUP entities (a tentative 2018 Conference schedule is attached, as is the complete program from the 2017 Conference). The Conference will take place from Wednesday, June 13, 2018 to Sunday, June 17, 2018 at the DoubleTree Hotel-Crystal City in Arlington Virginia. Virtually all of the Conference activities occur at the Hotel. The Conference draws about 300 attendees. The AAUP has a room block of up to 170 rooms per night, and a total of 616 room nights. AAUP uses Regonline for Conference registration. The AAUP expects to have 8-10 AAUP staff members on site providing logistical and registration support.
Services Objective
The primary responsibility of the contractor is to serve as the team leader for logistical activities involving the Conference. Potential duties and responsibilities may include logistic planning, serving as the lead point of contact with hotel staff and other service providers; negotiating, and ensuring compliance with, contracts with audio visual service providers, and other service providers; managing the conference registration process, including general administrative program support, registration desk staffing and coordination of registration desk and logistical support staff; ensuring compliance with the existing hotel contract and reviewing hotel billing; and coordinating onsite event support and trouble-shooting on matters that arise during the Conference.
The duties will include significant on-site work at the Conference from June 12 through June 17, 2018. The duties will also include pre-conference activities, which will require coordination with AAUP staff, including attending meetings at the AAUP office in Washington DC. Contractors are expected to provide their own computer(s), compatible with MS Office Suite and with internet access, and other material necessary for completion of the contract. (AAUP will provide, or will reimburse contractor for, any material to be used at the Conference.)
Schedule
Interested parties must first submit a Statement of Interest. Statements of Interest are due no later than February 16, 2018. Best qualified candidates, upon execution of a Confidentiality Agreement, will be provided with specific information regarding the various conference tasks. Candidates will work with AAUP staff to specifically define the scope of services and the financial terms of the contract. Work on the contract is expected to start on or about March 1, 2018.
Statement of Interest Requirements
Interested parties should submit a Statement of Interest that includes the following:
A brief description of your business including the address from which services will be provided, contact information, and a primary contact for correspondence regarding the proposal.

A brief overview and history of your business. Include information on your business's affiliations with professional organizations, whether your staff is licensed to work in the District of Columbia and Virginia.

A summary of your businesses experience in comparable conference coordination, and at least two examples of conferences on which you have provided such assistance. Identify any qualities you believe make your business unique, such as firm philosophy, experience in the not-for-profit sector, or experience with comparable conferences. Please specify whether you have familiarity with the RegOnline conference registration platform and the DoubleTree Crystal City Hotel.

A list of three references for similar projects, including the organization name, contact person, title, telephone number, and email addresses, as well as a brief description of each project.
To receive consideration, Statements of Interest must be submitted to AAUP Associate Counsel, Nancy Long at nlong@aaup.org no later than February 16, 2018.
Evaluation Criteria
A contract will be awarded based on the following key criteria:
Qualifications – the depth and breadth of experience, skills, knowledge and competence generally required by this project.

Performance capability—the extent to which the detailed scope of work satisfies the needs of the AAUP.

Budget.
For More Information
For questions about this RFP, please contact Nancy Long at nlong@aaup.org or 202-594-3649.
AAUP is an equal opportunity employer and does not discriminate on the basis of age, sex, disability, race, color, religion, national origin, marital status, gender identity or expression, sexual orientation, personal appearance, family responsibilities, genetic information, matriculation, political affiliation, or other characteristics unrelated to professional performance.
WHEN APPLYING: Be sure to indicate that you saw this information at UNIONJOBS.COM.
Job Posting Courtesy of UnionJobs.com