Communications and Political Organizational Specialist : Maryland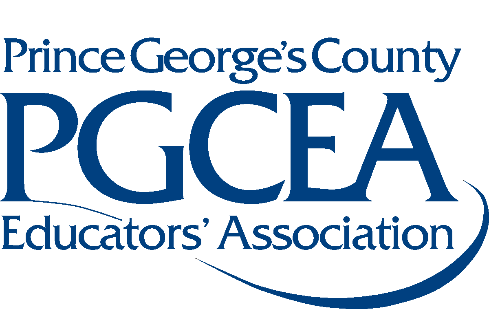 Communications and Political Organizational Specialist
Based in Forestville, MD
The Prince George's County Educators' Association (PGCEA) represents more than 10,000 certified employees, including classroom teachers, school counselors, speech pathologists, media specialists and other non-supervisory educators in the Prince George's County Public School (PGCPS) system.
PGCEA is seeking an experienced communications and political organizational specialist with 4-6 years of experience in strategic program and campaign planning and implementation. This is an exciting opportunity for the right person to help build an innovative program with measurable impact in areas of narrative development, member and community engagement, and advocacy for policy and program that supports and advances a quality public education for every student in PG County. The successful applicant will function as a member of the senior strategic team, in partnership with the PGCEA Board.
PGCEA is seeking a professional with experience and demonstrated success in digital engagement, including social media; media relations; writing and editing; strategic campaign support; and development of advocacy initiatives that support policy and program. This is a one-year position with the possibility of renewal.
The successful applicant for this position will:
Implement a comprehensive strategic communications and political program plan.

Develop a member engagement and advocacy program with measurable impact on education policy and program.

Manage the development and delivery of written materials, including: e-newsletters, blog posts, press releases and media advisories, website updates, and social media and ensure consistent branding in all aspects of PGCEA's work.

Track web and social media analytics with an eye toward improvement and growth.

Develop and maintain relationships with media, including reports, editorial boards, etc.

Identify strategic media opportunities, organize public press events, respond to media inquiries and serve as on-the-record spokesperson for the organization.
Education/Experience:
Bachelor's in English, marketing, communications, journalism, public relations or equivalent.

4-6 years' experience managing communications, media projects or political programming

Excellent writing, editorial expertise and communications skills and the ability to translate information for all audiences.

Functional knowledge of website management (i.e. HTML, FTP, etc.) and social media (Twitter, Facebook, Instagram).
Other skills desired:
Ability to thrive in a fast-paced environment and to handle multiple projects simultaneously.

Imagination, creativity, strong listening skills and high energy.

Bilingual in Spanish/English a plus.

Knowledge of current education, political and legislative issues at the local, state and national levels.

A strong commitment to organized labor and the role of educators in public schools.
ROLE IN THE ORGANIZATION:
Communications
Responsible for association publications including print and e-communications

Responsible for internal and external public relations/marketing programs including news releases to media

Maintain relationships with media

Work with the Communications liaison and administrative team in the development of the Web page content

Work with leadership on message development and delivery

Coordinate communications with the membership committee for printing needs

Assist in message development for PGCEA/MSEA leadership and management

Manage PGCEA social media pages and channels including Facebook, Twitter, and YouTube

Coordinate and review all association correspondence, and printed materials distributed to membership from committees to insure consistency with strategic plan and logo usage.
Government Relations
Inform members, via various communications about policy considerations affecting their work

Follow the flow of legislation and advocate for PGCEA's positions on relevant bills, which would include preparation of testimony to committees and written communications to elected officials

Direct information to members concerning election activities consistent with PGCEA priorities

Provide research support to PGCEA committees and staff concerning candidate recommendations

Promote legislative advocacy among members through various internal communication vehicles

Prepare policy positions and necessary materials consistent with the PGCEA legislative agenda

Establish and maintain working relationships with legislators and other government officials' public relations officials

Assist with lobbying efforts to advance the PGCEA legislative agenda.

Manage Capwiz/Action Network as an on-line lobbying platform.

Serve as liaison to external political organizations, including political parties

Liaison to committees of recommended candidates
Competitive salary and benefits:
Starting salary is commensurate with experience. Excellent benefits including short- and long-term disability, life insurance, health insurance, generous vacation, sick, and holiday leave schedules provided. PGCEA is an equal opportunity employer and we strongly believe our organization and our work benefit from the experiences and perspectives of a diverse staff.
Qualified applicants should send cover letter, résumé, and 3 writing samples to
Jennifer Epps, Executive Director
PGCEA
8008 Marlboro Pike
Forestville, MD 20747
jepps@pgcea.org
ATTN: Communications and Political Organizational Specialist
WHEN APPLYING: Be sure to indicate that you saw this information at UNIONJOBS.COM.
Job Posting Courtesy of UnionJobs.com