Senior Program Director : California, District of Columbia, Oregon, Washington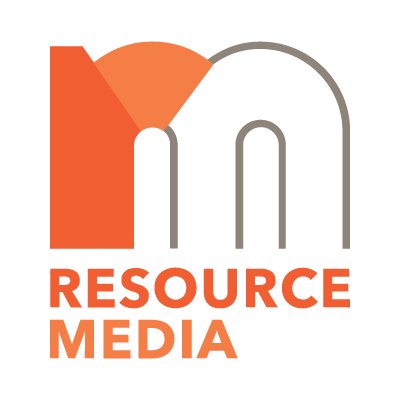 Senior Program Director
Preference to Seattle, Portland, San Francisco,
Sacramento, Los Angeles or Washington, DC offices.
About Resource Media
Resource Media is working to create a more just and sustainable world, and we're looking for a seasoned strategist to help lead cause-based campaigns with partners all over the U.S. We're seeking someone with several years of experience developing and deploying media strategy that is excited to harness the power of communications for good. You should know what it means to tell a good story, from the Twitterverse to the New York Times, and understand the tools available to share it.
We are a mission-driven nonprofit PR firm that works in support of social change. We provide communications services to a variety of progressive groups, but also operate independently or in coalition when we see unmet communications needs in the field. We work on issues that have an impact on the health of people and planet, including climate change and clean energy, social and environmental justice, food and farms.
This position involves consulting with clients, developing and implementing communications strategies, and cultivating new relationships and business opportunities. We do not require prior experience working in any given issue area, but are looking for candidates that understand how to connect science and policy to people's lives. We are also seeking creativity and a passion for helping community-based organizations power up their advocacy.
Our ideal candidate has a background in consulting, and experience working in a political or grassroots campaign context. We are looking for someone with an earned media track record that knows how to shape and move a message. You should understand the changing media landscape, and be comfortable developing and deploying digital strategy.
Resource Media values an equitable and inclusive workplace. We are an equal opportunity employer with a commitment to engaging the skills and leadership of people of color, LGBTQ persons, and other individuals from diverse backgrounds. People from these and other historically marginalized backgrounds are encouraged to apply.
Job Responsibilities
Senior program directors at Resource Media are multi-tasking problem solvers. Our job is to craft communications that command attention, change hearts and minds, inspire action, and build brands, all while carefully stewarding our clients' limited resources. We are looking for someone with a strong background in social change communications, and are willing to mentor the right candidate. The senior program director will have the following responsibilities:
Communications Strategy & Messaging
Develop and execute communications plans for legislative and legal battles, corporate and consumer campaigns, and more.

Research and deploy messaging strategies that persuade target audiences, preserve reputation and pique media interest.
Media Relations & Social Media
Work closely with clients to develop creative content ideas, including multimedia stories, web copy and blog posts, social campaigns, etc.

Coordinate campaigns across traditional and digital media, including print and broadcast news, email, video, Twitter, Facebook, Instagram, etc.

Conduct media outreach using a wide range of tools, including news releases, op-eds, events and social media.
Relationship and Project Management
Build relationships and trust with clients and funders, and represent Resource Media in coalitions.

Design and facilitate communications planning workshops, client meetings, and trainings.

Manage projects from scoping to reporting, including timelines, budget and delegation to colleagues and contractors, in order to deliver outstanding results for clients.
Required Qualifications
A strong background (7-10 years' experience) in communications or public relations, along with top notch strategic instincts.

Solid reporter relationships and a proven track record of high profile media placements.

Basic understanding of public policy and the role of communications in building support for social change.

Ability to manage projects and budgets efficiently and resourcefully for clients with ambitious scopes and limited resources.

Fluency in digital media platforms and strategy, from email to Instagram.

A commitment to social and racial justice with experience executing those values through your work.

Curiosity, and a willingness to listen, learn and continually grow and improve.

Excellent writing skills for both media and funder audiences using AP style (a writing test will be required).

Willingness to travel and work some nights and weekends, with Resource Media's corresponding commitment to workplace flexibility to support work/life balance.

Working knowledge of MS Word, Excel and PowerPoint.
Desired Qualifications
Experience managing project budgets of $100k or more, and experience working within a billable hours model.

Experience in a complementary role, such organizing and community outreach, advertising and other creative fields, event management or public affairs.

Familiarity of one or more media research tools, such as Cision, Meltwater, Lexis Nexis, Radian 6, Sysomos, or Crimson Hexagon desired.

Visual storytelling skills and background.

Experience with ethnic media and Spanish-language fluency.
Application Details
Contact—Please email your resume and cover letter along with two samples of your work to jobs@resource-media.org. No phone calls, please.
Timing—Resumes will be reviewed on a rolling basis.
Location—Our preference is for candidates who would work out of our Seattle, Portland, San Francisco, Sacramento, Los Angeles or Washington, DC offices.
Salary—Starting range is $75-90,000, and includes a generous benefits package.
WHEN APPLYING: Be sure to indicate that you saw this information at UNIONJOBS.COM.
Job Posting Courtesy of UnionJobs.com