Lead Strategic Organizer : New York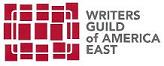 Lead Strategic Organizer
New York City, NY
WGA-East Job Description
The Writers Guild of America, East (WGAE) is a labor union representing professional writers of television shows, movies, TV, digital and radio news programs and documentaries, and content for new media platforms. We keep the public informed and entertained! Our membership also includes producer-writers, graphic artists, researchers, and desk assistants at certain broadcast TV and radio news organizations.
Responsibilities
Responsible for leading all stages of organizing targeted employers. Duties vary by campaign, and may include but are not limited to the following:
Extensive interaction with current membership and others to develop organizing committees and leads

Develop and execute work plan that reflects campaign objectives

Utilize information from and about workers, employers, economic/financial research on target or industry

Win Union Elections and Leverage campaigns

Win Contract Campaigns

Leading staff
Other Skills and Abilities
Coordinating with existing workplace leaders on organizing plans.

Identifying and developing new workplace leaders to participate in organizing efforts.

Conducting job site/group meetings with members and potential members to discuss ongoing organizing efforts.

Communicating with members and potential members outside the workplace through meetings and phone calls.

Coordinating with members and potential members to gather information that is useful in identifying opportunities for membership growth and mobilization.

Other duties as assigned

Competence in a variety of skills including excellent writing and speaking ability; applied experience in , union organizing or strategic campaigning,

Familiarity with a variety of computer based research tools, basic financial concepts and good quantitative skills;

Ability to work independently under tight deadlines and in a team environment;

Willingness to work long and irregular hours when needed to meet campaign demands

Must have at least two years of relevant experience
SALARY and BENEFITS:
There is a competitive and comprehensive benefits package. Salary is competitive and commensurate with experience. Excellent benefits including but not limited to employer paid health insurance, defined benefit pension plan. Women and people of color are strongly encouraged to apply.
Email Jmolito@wgaeast.org
WHEN APPLYING: Be sure to indicate that you saw this information at UNIONJOBS.COM.
Job Posting Courtesy of UnionJobs.com