Part-Time Organizer for ACCAFT : Texas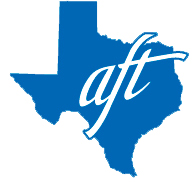 Texas AFT
Part-Time Organizer for ACCAFT
Based in Austin, TX
Texas AFT Part-Time Organizer for ACCAFT in Austin, Texas
JOB DESCRIPTION:
A Part-Time Organizer (PTO) provides and important function to assist growing a self-sustaining local union. Texas AFT local affiliates have implemented programs for many years to identify and to develop part-time organizers. The PTO will be the key person to implement a strategic organizing plan and work to meet expectations and goals outlined by the program's coordinator in conjunction with local union leadership.
The PTO will report directly to the Texas AFT PTO Program Coordinator.
ROLES & RESPONSIBILITIES:
The following are expectations of a Part-Time Organizer:
Coordinate with the Texas AFT PTO Program Coordinator on a daily and or weekly basis

Recruit new members and identify new union activists/leaders (build the capacity and density of the local union)

Share local union's campaign messages in day-to-day organizing conversations

Conduct worksite and campus visits as well as off-campus recruitment events

Plan out a strategy for recruitment and organizing in consultation with program coordinator and keep a detailed calendar of organizing activities

Maintain a detailed record of organizing conversations (assessments) and provide regular reporting of organizing progress

Complete a minimum of 25-hours worked each week over a 30-week period between August 2019 and May 2020 (We are looking to fill this position for the remainder of the year (January-May 2020)
STIPEND PAYMENT:
Each part-time Organizer will receive the following compensation:
Weekly stipend of $375 based on a minimum 25-hours of work completed (stipend payments will be paid bi-monthly)

Program is based on a 30-week organizing period while school is in session (August 2019 to May 2020)

Mileage reimbursement of up to $100 maximum per week based on the IRS mileage rate
QUALIFICATIONS AND TO APPLY:
A Part-Time Organizer should (1) have union leadership experience or have grassroots organizing experience; (2) be a team player and capable of planning team meetings and implementing plans; (3) have great time management skills and be an independent worker; (4) outgoing personality and experience facilitating conversations easily; and (5) have strong written and verbal communication skills; Additionally but not required, (6) be a member/retired AFT member in good standing;
DEADLINE TO APPLY:
December 31, 2019
SEND RÉSUMÉ AND COVER LETTER TO:
Kat Kupelian, State Field Representative
Texas AFT
kkupelian@texasaft.org
WHEN APPLYING: Be sure to indicate that you saw this information at UNIONJOBS.COM.
Job Posting Courtesy of UnionJobs.com